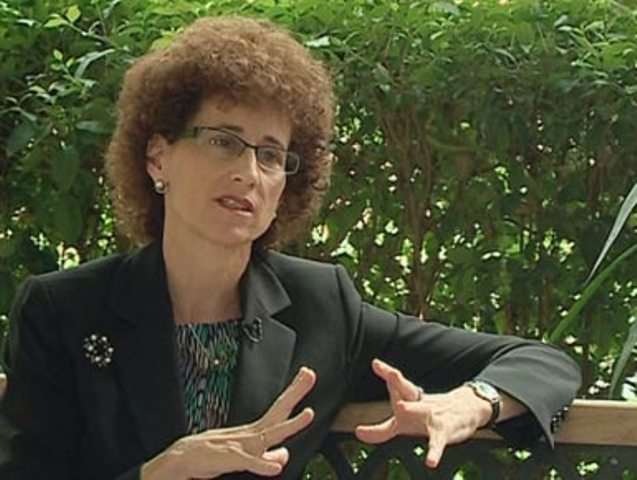 By Ellen Goldstein*
"In order to revitalize economic growth and job creation, Western Balkan countries need to make a fundamental shift from inward-looking to outward-looking development policies.  Worldwide experience demonstrates that small countries do not become prosperous by looking inward. Integrating into the world economy throughexport-led development has been a foundation for success from South Korea to Costa Rica and from Singapore to Slovakia"
– "Four messages that I would like to share with you" –
Economic transformation
Albania's economic transformation since the 1990s has been profound,and builds on the country's huge potential and opportunities. With its young population, it is easy for Albanians to lose sight of this. In the decade prior to the global financial crisis, the Albania economy was growing by around six percent each year, and poverty fell by half.  Growth averaged five percent per year throughout the Western Balkans, allowing incomes per capita to rise, converging from 20 percent of the EU average in the late 1990s to 30 percent by 2008.  The expectation was that this convergence would continue so that Western Balkan countries would eventually reach the sameliving standards as the European Union member states.
Weakness in this growth model
My second message is that the global financial crisis exposed weakness in this growth model and highlighted the need to shift from consumption-fueled growth to investment- and export-led growth.
Consumption was the dominant driver of growth in Albania and throughout the Western Balkans before the global crisis, fueled by workers' remittances, aid flows, and other capital inflows. With the onset of thefinancial crisis, growth in the Western Balkans ground to a halt, with falling remittances and investment and rising unemployment and poverty.
On average, growth in the region was near zero during the 2009-2014 period, with a triple-dip recession in Serbia weighing heavily on the region as a whole.
In order to revitalize economic growth and job creation, Western Balkan countries need to make a fundamental shift from inward-looking to outward-looking development policies.  Worldwide experience demonstrates that small countries do not become prosperous by looking inward. Integrating into the world economy throughexport-led development has been a foundation for success from South Korea to Costa Rica and from Singapore to Slovakia. Typically, as countries rise toward high-income status, the value of their exports rises toward 100 percent of national income or more. In the Western Balkans, exports currently equal between 20 and 55 percent of national income—a sign of weak integration into regional, European, and global markets.  This is why your Prime Minister has taken the initiative to collaborate with his colleagues across the Western Balkans to define a Joint Action Plan for Western Balkan Trade and Transport Facilitation aimed at breaking down barriers to integration within the region, between the region and the EU, and the region and the world.The World Bank intends to support implementation of this important initiative in the next three years.
In 2015, economic recovery began in the Western Balkans, with all six countries growing positively and averaging above two percent growth.  Perhaps most importantly, we saw early signs of a shift toward investment- and export-led growth in some of the countries of the Western Balkans.  Since the global crisis, we have seen domestic demand fall and net exports rise as a share of national income across the Balkans.  We have seen a welcome shift from domestic to external demand and from public sector to private sector investments.  Private investment became the dominant driver of growth in Serbia, Albania, and Kosovo last year, and this was associated with an upswing in private sector job creation.  The contribution of private investment to growth was three times larger than that of public investment in the Western Balkans—a notable change from pre-crisis years.Let me hasten to say that these positive signs in a single year give rise to a bit of optimism, but must be sustained and deepened over many years to give rise to long-run prosperity.
Transformation of the economy
My third message is exactly that: early signs of investment-and export-led recovery must be nurtured through deeper efforts at fundamental reform and transformation of the economy.  What do I mean by "fundamental reform and transformation of the economy"?  I would highlight five critical areas:
Ensuring macro-fiscal and financial sector sustainability. Government has firmly placed the country on a medium-term path toward macro-fiscal sustainability, eliminated a large stock of government arrears,and begun tackling the high level of non-performing loans in the banking sector.  Continuing on this path is essential to reduce the high level of public debt, improve the quality of public spending,and further strengthen the financial sector.
Improving governance and public service delivery.The bedrock of any investment decision is a predictable policy environment and reliable rule of law. Continued efforts are needed to improve governance, reducecorruption and enhance the equity, quality and efficiency of public service delivery.Albania is moving in this direction withreform of public administration and modernization of the interface between citizens and public service providers aimed at wringing out corruption and building a relationship of greater trust and clear accountability between Government and citizens.
Unleashing the power of the private sector.  With considerable variation from country to country, the Western Balkans fall somewhere in the "mediocre middle" on global assessments of the investment climate such as the Global Competitiveness Index or Doing Business.  If you are to grow quickly, the countries of the Western Balkans need world class investment climates, in an environment of political stability and policy predictability. Albania recently implemented reforms in the area of construction permits to reduce barriers for investments – this is animportant step in the right direction. Additional systematic reform in areas like property registration, contract enforcement, and administrative streamlining are essential and underway.  As Ambassadors, you certainly hear the experiences of foreign investors in Albania, and it underscores the link between investment climate and good governance. All wealthy OECD economies, which rank at the top on the ease of doing business, also score in the top quartile globally on efficient regulatory processes and strong legal institutions.
Eliminating barriers to employment and labor market participation.  Unemployment in the region remains high, averaging22 percent. Long-term unemployment is especially high, which, in the presence of positive growth, suggests structural issues that constrain employment growth.While recent growth has created welcome expansion of private sector jobs, employment remains below pre-crisis levels in most countries of the Western Balkans. Employment and labor force participation are unusually low by global standards among youth, women, and minority populations.  While increased investment and job creation are needed to stimulate labor demand, efforts are also needed to activate workers, eliminate barriers to the job market, and ensure equal economic opportunity for all citizens.
Enhancing connectivity to regional and global markets.Western Balkan countries are currentlytrading at 20-35 percent below their potential given their income levels.In general, exports are low, and products and markets remain insufficiently diversified.  Because Western Balkan exports are small, making even a few inroads into large markets can make a huge difference.  It is important to note that even as overall demand from the European Union has fallen off and import levels have stagnated, the share of imports from the Western Balkans has risen fourfold in recent years. In other words, your countries can trade and grow much faster, even in a slow-growth environment in Europe or beyond.  Albania continues to rely heavily on undiversified commodity exports and has suffered as commodity prices have dropped.  Some countries, most notably Serbia and FYR Macedonia, have had some success in increasing the value of exports while improving export sophistication and inserting their investors into global value chains, particularly in the automotive industry. Offering goods and services to larger regional and global markets requires continued focus on creating an attractive business environment at home and working within the Western Balkans to facilitate trade and transit.
The important role that can be played by Albanian diplomats
I am not an expert on diplomacy, but I believe that Albanian diplomats can play an important role in implementing this agenda aimed at long-term growth and prosperity for your country.  You are uniquely placed to ensure that the world understands how far Albania has traveled in the past twenty five years, and how you are emerging as a modern European nation with a young and tech-savvy workforce.  I am sure that "investment promotion" is also part of your job description—but being an indiscriminate cheerleader for Albania will not help and may hurt. Investors need a candid assessment of opportunities and risks—and candor will foster trust. You are also best-placed to gather feedback from potential and existing investors in order to drive the change agenda at home.  As opinion leaders in your own country and abroad, you are most influential in articulating the importance and expected outcomes of economic reforms. You can be the standard bearers for a new era of collaboration among the countries of the Western Balkans aimed at jointly advancing the EU accession agenda and growing your economies through integration in regional and global markets. Not everyone can do this, but by virtue of your positions, you can shape the future of your country within the Balkans, in Europe and in the world.
*Regional Director for the Western Balkans, World Bank Group. Participant at "Albania's Path to Investment- and Export-Led Growth", to discuss with with Albania's senior diplomats the priorities for economic development for the country and for the Western Balkan region