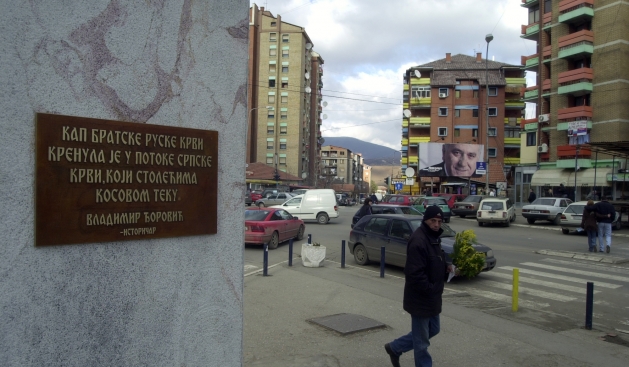 Pristina, July 1, 2013
The creation of the Fund for the Development of the North which is an obligation emanating from the talks between Pristina and Belgrade, is considered to have implications in the amendment of the budget bill.
On Thursday is expected the first voting for the approval of this Fund in principle.
Hykmete Bajrami, an MP from the Democratic League of Kosovo says that there's not a lot of information available on this fond, in particular about the time period that it will occupy. "As far as the financial impact on the budget of Kosovo is concerned, I cannot make an assessment because I don't know the number of businesses registered in the north and what their commercial activity consists on. This means that there are a lot of parameters involved. But what I can say is that this is a painful compromise because we don't consider the north of Kosovo less developed than the south", said she.
Bajrami added that LDK supports the negotiations with Belgrade taking place in Brussels. "With the foundation of the Fund for the Development of the North, other agencies and communes may also seek special funds", said she.
Meanwhile, the Self Determination MP, Visar Ymeri strongly criticizes the bill.
"All public money collected from goods imported from businesses registered in the north of Mitovitza, Zubin Potok, Leposavic and Zvecan, which are destined for consumption in these communes, at the moment of entry in Kosovo through customs of Jarina point 1 and Bernjak point 31, must be sent to the fund of Kosovo and be identified and registered and then distributed for the Development Fund of Trust which will be allocated by the special representative in Kosovo in a commercial bank", says Visar Ymeri from Self Determination.
According to Ymeri, these will be parallel expenses. "This parallel budget is being funded by public money of the Republic of Kosovo. A part of the poor budget of the Republic of Kosovo is being allocated to a particular territory of Kosovo and a particular social group of Kosovo without a plan and without knowing how this money will be spent, what will be the economic benefits from the expenses, how it will function and how it will strengthen the state and economy of Kosovo", says Ymeri.
Agron Demi from the Institute for Advanced Studies "GAP" considers the allocation of this fund as unnecessary. "The government of Kosovo has constantly allocated funds for that part, which means that a special development fund is not necessary. The northern part of Kosovo is not any different in terms of development from the southern part, also considering the fact that the inhabitants of this part have benefited funds from both the budget of Kosovo and that of Serbia for many years", says Demiri. According to him, this is unnecessary given that the government has allocated 19 million Euros for this part of the country in the past 3 years. /ibna/