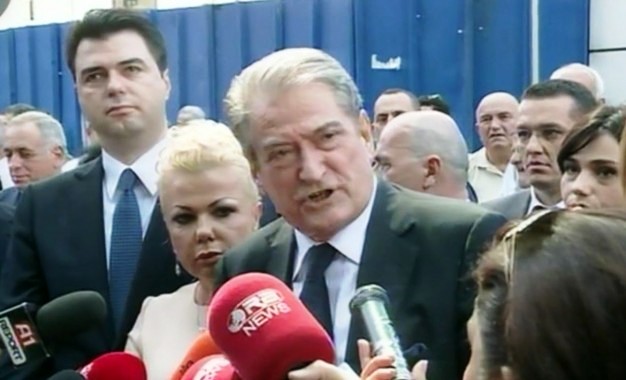 Tirana, September 12, 2014/Independent Balkan News Agency
The head of the opposition, Lulzim Basha declared today that the arrest of the governor of the Bank of Albania has been politically motivated by prime minister Edi Rama.
"The theft taken place at the Bank of Albania must be investigated and the responsible people must be held accountable. Nobody must be unjustly punished. It's the opinion of the DP that such arrests cannot take place without the strong support of Edi Rama, driven by his desire to control the Bank of Albania", said Basha.
Meanwhile, the former prime minister of the country, Berisha said that he knew that many people would not like this declaration: "How would you feel if you were arrested without being asked what's your name? I have demanded and continue to demand a full inquiry of all of those who work in the bank, but to arrest the governor for political grudges, is a Stalinist type act", declared former premier Berisha.
He said that in order to discharge the governor, there's a legal procedure and this can be done by the prime minister. Berisha said that parliament is the one to have power and not the oversight committee.
"Fullani was chosen by the Socialist Party and we have reelected him to preserve the independence of the Bank. Ardian Fullani has completely preserved the stability of other banks, which have gone through difficulties. I have witnessed his extraordinary attempts to move them away from cataclysm. Every state has its procedures. Let him be investigated and be held accountable, but based on law", said former prime minister Berisha. /ibna/