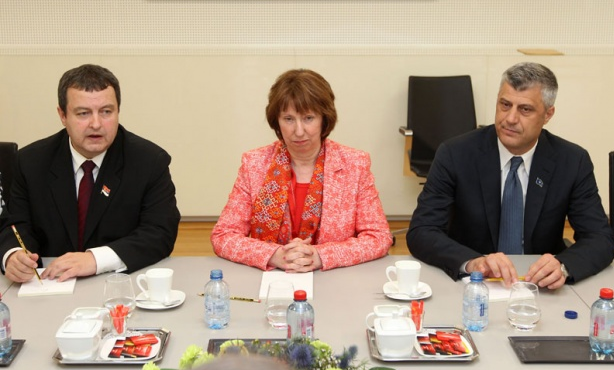 Pristina, September 10, 2013
Prime Minister of Kosovo's office has published on Tuesday the agreement for the Telecom and Energy reached in Brussels between the two prime ministers, that of Serbia and Kosovo (photo).
The agreement consists on 6 points and the part for Telecommunication offers details on the international telephone code that Kosovo will be entitled to receive from the International Authority of the distribution of telephone codes. The code for Kosovo will be +383 or +384.
Officially, the agreement clarifies that within 3 months, with the support of EU, Kosovo must find ways to submit its request for the telephone code, +383 or +384.
Regulatory Authority will examine the request to temporarily allow restricted operation of an operator in the northern part of Kosovo until an international tender is organized for the frequencies of the Republic of Kosovo.
Ultimately this implies the establishment of legitimacy in this part of Kosovo. In practice this means that other Serb operators must suspend unauthorized services.
Licensed operators (especially mobile public operator, Vala) after the start of the use of the unique code as of January 2015, will save on an annual basis 8 million Euros (direct costs as a result of the use of a foreign state code). /ibna/