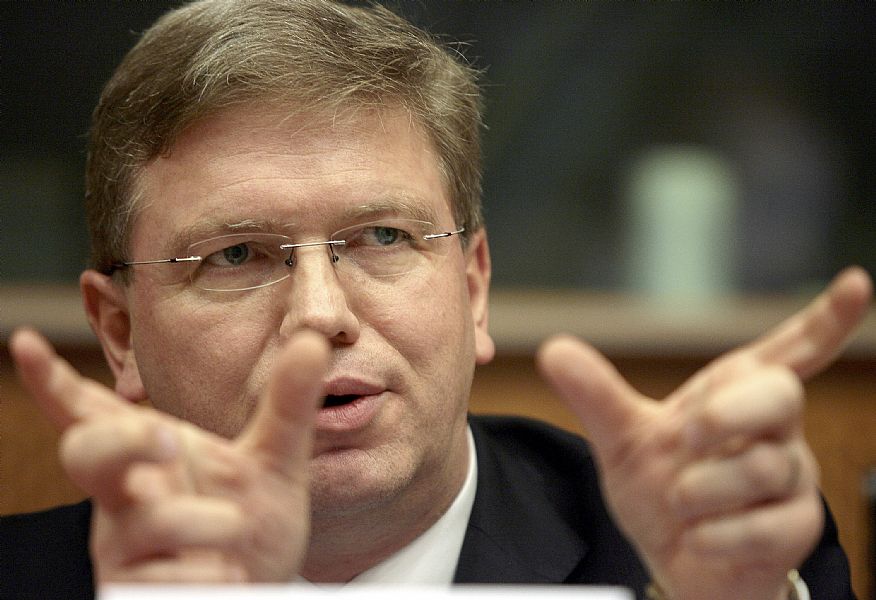 Skopje, June 6, 2014. Independent Balkan News Agency
By Naser Pajaziti
European commissioner for enlargement, Stefan Feule has demanded from the government to solve the problems and political crisis in Skopje, while he has demanded for the opposition to return to parliament.
Feule issued these recommendations through a press statement released by his cabinet, following the meetings that he had yesterday with Macedonian opposition leaders in Brussels, but also after the visit of the head of the enlargement directorate at the European Commission, Richard Danielsson in Skopje.
"The new government must urgently solve those problems which have been constantly addressed by OSCE/ODIHR on the elections, problems with the media, the ties of the party with the state and other reforms that the European Commission has identified in numerous occasions", noted Feule.
According to him, the country is not yet dividing the state from the party and that the new government must do this. "The new government must urgently fulfill all requests that the European Commission is addressing in its reports", said Feule.
He also addressed the boycott that the opposition has made to parliament following its decision not to recognize the elections.
"The opposition must be involved in the parliament's activities, as the best way to address problems and to contribute on the necessary reforms. The boycott of institutions damages democracy", underlines Feule through a press release that he issued.
Feule expressed his positioning following the meeting with the leader of the largest opposition party LSDM (Macedonian Social Democratic League), Zoran Zaev. The latter has demanded talks with the party in power to form a technical government which would organize free and democratic fresh elections. /ibna/