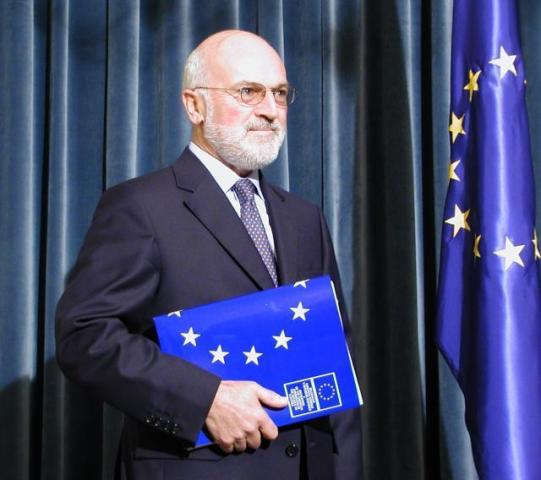 Skopje, July 2, 2013
Former EU ambassador in Skopje, Ervan Fuere has declared that FYR Macedonia has no other alternatives for its integration in the European Union.
He stressed that without resolving the name dispute issue with Greece, the country has no other choice to become part of the European family.
"FYR Macedonia must put emotions aside. We have often said that the name dispute doesn't relate to the identity, but to the name. The only way to resolve it is through dialogue. I'm sorry that the name dispute issue is being misused for domestic political benefits", declared Fuere.
According to him, EU members are concerned about the state of democracy, lack of political dialogue, lack of will to shed light upon the December 24 events and lack of consensus over the freedom of media. /ibna/