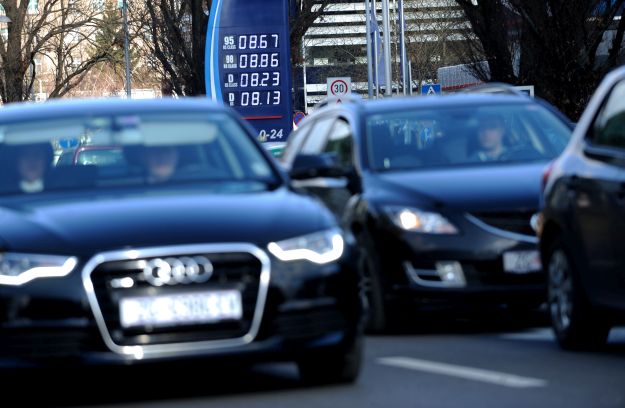 Zagreb, April 27, 2015/ Independent Balkan News Agency
By Marija Avramovic
After last week's largest one-time increase in fuel prices in history, it seems that the fuel prices will continue to rise as soon as Monday evening, resulting in euro-diesel's price going up 6 lipa per liter, and euro-super's 95 and 98 eight lipa.
When the price growth due to excise and price hike from last week are added up, a liter of euro-super 95 price increased by 57 lipa, so one liter now costs about 10,15 kuna (1,3 euro), which is the highest price of this type of fuel since the beginning of November last year.
A liter of euro-diesel in the same period rose for a total of 55 lipa, and now costs between 9,37 and 9,40 kuna, which is also the maximum price since last November.
With holiday season approaching and that increase in demand for fuel it brings, there is a possibility that the price of a liter of gasoline in the summer reaches 11 kuna, while a liter of euro-diesel could exceed 10 kuna, as in July 2014.
The state collects a considerable amount of money Croatian citizens pay for fuel, when we add up the state levies, VAT and excise taxes, we get a percentage of 60% per liter of fuel, almost two-thirds of the money.
After the Government's raise of the excise duty on fuel the week before last, the ministers declared that Croatian citizens would be unaffected by this.
"The increase in excise duties will not result in a specific increase in fuel prices neither for the citizens or for the industry, as the prices of fuel recently have been falling", Minister of Entrepreneurship Gordan Maras said after the increase of the excise tax on fuel, but he was refuted that very day.
"The amount of the excise tax is one of the factors that influence the development of INA's retail prices of petroleum products and their increase or reduction has an impact on fuel prices at our gas stations",  INA's Corporate Communications Sector replied to the minister's statement.