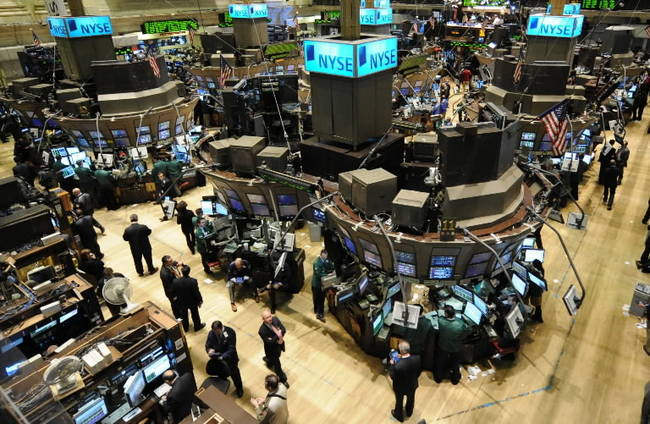 Athens, December 8, 2014 / Independent Balkan News Agency
By Spiros Sideris
An article entitled "The Greek radical left scares global bond investors", is published in the british business newspaper Financial Times.
According to the publication, which is signed by Madison Maritza and Karin Hope, the forthcoming election of the President is causing growing concern among investors because of the possibility of SYRIZA taking power before March.
Two weeks ago, the article says, influential members of SYRIZA visited London to present the economic program of the party in large funds and banks, but the meetings have caused concerns to investor.
In background note of Giergk Spoouner, a Capital Group analyst, which was leaked, the program is characterised "worse than communism" and "totalitarian chaos". "Those who participated in the meeting want to liquidate everything in Greece", he said.
SYRIZA denied that Mr. Spoouner attended some of the meetings, while recognising that other memebrs of Capital Group were present. The group said that the note does not express the views of all of its analysts.
After the meetings of SYRIZA, numerous Greek banks and brokers rushed to London to provide assurances to their customers. "SYRIZA's trip caused serious concerns in some investors", allegedly said one of the bankers, according to the article.
Sales executive of Bank of America Merrill Lynch (which organized the event with the participation of Stathakis) sent an information note to clients entitled "Greek Tragedy".
The note summarises the economic program of SYRIZA, which includes the cessation of privatisations, the renegotiation of the debt with the troika and the increase in the minimum wage and pensions to pre-crisis levels. "The signs for Greece and the euro area is clear and alarming. Much more instability is expected in the coming months", the note said.
Eleni Papoula, analyst at Berenberg, added: "The economic policy of SYRIZA did not appear credible to the investment community in London, based on my discussions with people who were present at the meetings of Mr. Stathakis". Stathakis said that the (financial) positions of SYRIZA have "gained more international audience that understands the need for a comprehensive solution to debt sustainability, so that the Greek people recover in conditions of social cohesion". "Our program is based on social cohesion, growth and long-term investments", he said.
If the fragile coalition failed to secure the support of 25 MPs of the opposition for the presidential candidate, says the report, it will hold early elections, with SYRIZA, as shown by opinion polls, the most likely winner concludes the publication of the FT.