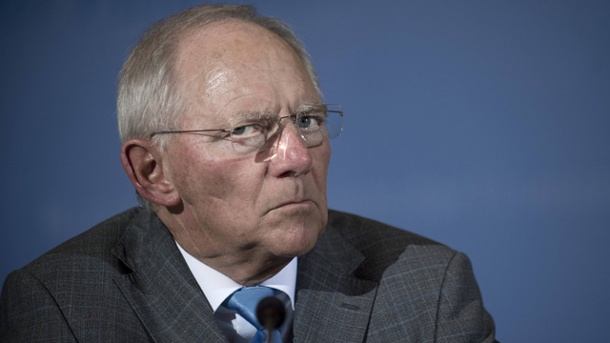 Athens, July 6, 2015/ Independent Balkan News Agency
By Spiros Sideris
Before the outcome of the referendum had been officially confirmed, according to Financial Times, Wolfgang Schäuble will not change his stance.
It is noted that the latest information of the newspaper say that the German Finance Ministry will not change its stance towards the Greek issue and considers that a Grexit is unlikely to be a clean break, while instead it can provide opportunities. Indeed, he considers that a Greek exit from the euro might be the least bad solution.
According to the publication, the fact that Greece has come to the brink of ruin, near the exit from the single currency, is undoubtedly a blow to one of the most loyal supporters of European integration.
The… villain
For the Greek government and many Greeks, Schauble is the villain in their drama, the face of a heartless German hegemony, who seeks to impose an obsessive austerity to people who suffer.
That is not a charge that matches his reputation as a committed pro-European.
But he does not seem willing to give up, since he has faced many challenges over four decades in national politics.
He is convinced
The Financial Times cite recent information according to which Schauble said that Greece with a Tsipras government will struggle to remain in the common currency. Last week he told the German parliament that "a monetary union can't function when one partner says he does not care about anything". Trust and reliability is a key requirement, he added.
On Saturday, speaking to Bild he reported that even if the 'Yes' wins in the referendum, the new negotiations will be on "a completely new basis under difficult economic conditions".
The contrast with Merkel
However, in this context, Schaeuble should take account of Merkel, who is less ready to accept a Grexit. The German Chancellor is more concerned about the non-financial issues, such as stability in the Balkans, which she visits this week. The scepticism of Schauble has its roots in his approach to taxpayers' money. He embodies the beliefs of many Germans that the budget deficits reflect the poor economic management. Since he took over as finance minister in 2009, he is proud for nullifying the deficit while keeping the economy on a path of growth.
Eurozone of multiple gears
Many analysts believe that Schaeuble promotes a multi-gear eurozone, of which key countries will include Germany. A Grexit not only to deal with a weak State, but to strengthen the rest of the Eurozone.
Meanwhile, as if this was not enough, the German Finance Minister also believes that it is time to proceed with greater Eurozone integration. After the banking union, he wants common institutions, including a permanent government and parliament of the eurozone. These reforms will require treaty changes, which seem difficult, taking into account the current euroscepticism in France and some other EU states. But that does not stop Schaeuble from making plans, conclude the Financial Times.