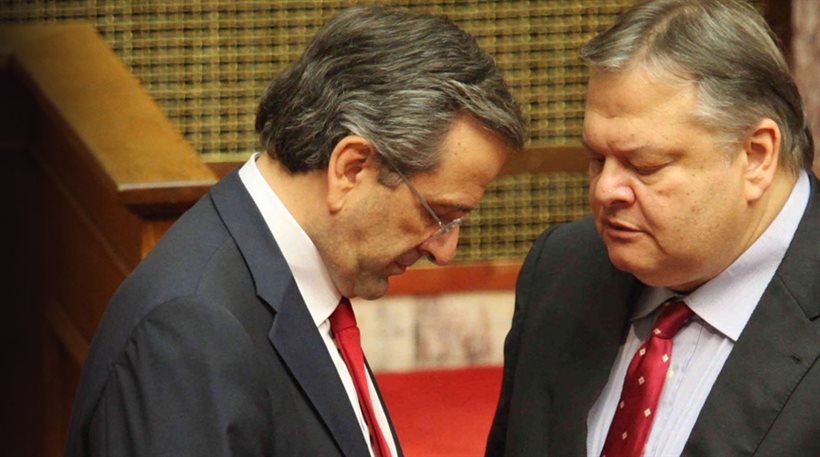 By Lefteris Yallouros – Athens
Greek main opposition party leader Alexis Tsipras took a swipe at Prime Minister Antonis Samaras labelling him "Barroso's puppet" on Tuesday. The left-wing SYRIZA party leader was commenting on a Financial Times article published earlier this week which caused great political upheaval in Greece less than two weeks away from a European Parliament election.
The Financial Times revealed European Commission President Jose Manuel Barroso encouraged Antonis Samaras and Evangelos Venizelos in November 2011 to block George Papandreou's (the PM at the time) proposal for a referendum on Greece's euro membership.
According to the report, Barroso spoke to Venizelos in private after the meeting and impressed upon him that the referendum should not take place because it could severely dent confidence in the Eurozone.
Earlier the European Commission president reportedly spoke to Samaras, then New Democracy leader, and shared this though with him.
Samaras reportedly told Barroso that he would be willing to join an emergency government to prevent the vote taking place. These conversations subsequently led to economist Lucas Papademos eventually taking over from Papandreou as Prime Minister and a national unity government was formed.
The Financial Times reports is read by many in Greece – Tsipras amongst them –  as clear meddling with Greek politics on behalf of Barroso in particular and EU governing elites in general.
The leader of SYRIZA castigated EU leaders for wanting subjugated leaderships in Greece (and elsewhere) that don't represent the people.
Former Prime Minister also responded to the article saying it was now time for others to speak while stressing that there are points in the FT account of what happed in Cannes and beyond that are inaccurate.
Evangelos Venizelos responded Tuesday also by saying it was not the time for him to comment on the story. He was also quick to say that those implying there was any wrongdoing on his behalf or that EU officials and leaders brought down the Greek government have no understanding of how power is shared in the EU or how its institutions work.
Papandreou and Venizelos have refrained from putting their side of the story on public record due to the upcoming local and European parliament elections.