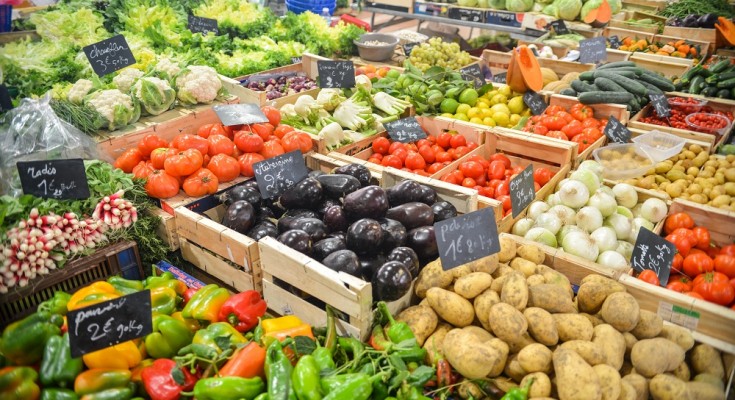 Athens, August 10, 2016/Independent Balkan News Agency
By Spiros Sideris
In the first half of the year, fruit exports skyrocketed in volume by 47.4% and in value by 25.7% and amounted to 787,644 tonnes and 413 939 mln euro, while exports of vegetables increased by 23.5% in volume, reaching 152,822 tonnes and their value increased by 10.6% and amounted to 108.309 mln euros, according to the latest data of ELSTAT, drawn up by the Greek Association of Export Distribution Fruit Vegetable and Juices – INCOFRUIT-HELLAS.
The special advisor to the Association, Giorgos Polichronakis, yesterday said:
In regard with fruit, first in export volume are mandarins, with an increase of 99.7%, oranges by 73.9%, strawberries with 12.7% and apples by 8%, compared with the same period in 2015, while the increase in lemons (971.1%) is due to the increased demand due to lack of supply from countries with similar production (damages in production).
For vegetables, in terms of export volume, cucumbers dominate with 30.2%, followed by tomatoes with 20.1%.
Apart from increasing exports in winter fruit, according to the Association, indication of the export of summer fruit, based on temporary data from MADF, register an increase estimated, until August 5, 2016, around 4,5% in total (+16.9% peaches, nectarines +19.1%, +75.1% apricots and +1.5% watermelons) with only cherries registering a drop -41,3%.
For the first five months of the year, according to the Association, exports of fresh fruit and vegetables increased by 42.9% in volume, compared with the corresponding 2015 and amounted to 940,466 tonnes and the value increased by 22.2%, at EUR 522,548 million.
"We reiterate once again that unfortunately there are still handled by Greek and Balkan merchants non-standardized products (straight from the field), mainly to Balkan markets, without being recorded in the temporary files (without announcement), with the risk, among other things, the defamation of greek fruit and vegetables", Polichronakis points out.