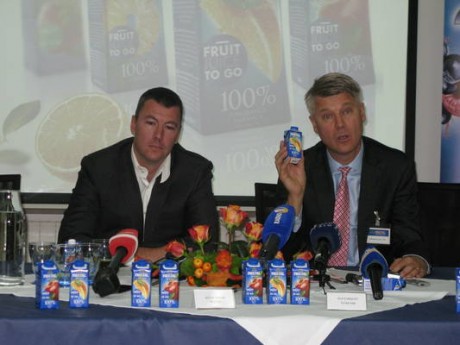 Review by Christos T. Panagopoulos
Soft drinks maker Fructal will invest EUR 3m to overhaul its packaging. The new machines will fill fruit juices in the new drink-ready 200ml and 250ml packaging. Fructal executive director Bojan Radun told the press on Monday that the company will not take out a loan to cover the investment.
The planned move will be the biggest investment in equipment at the company since 2008. Fructal reached an agreement with packaging maker Tetra Pak to pay for a part of the investment in instalments, allowing the drinks maker to avoid taking out a loan.
Ola Elmquist, Tetra Pak managing director for SE Europe, who was present at the press conference praised 25 years of cooperation between the two companies.
Radun said the investment represented input in development and new jobs, but did not reveal any concrete information. The Employment Service register shows that Fructal laid off 22 people since the beginning of the year.
Source: Slovenia Times