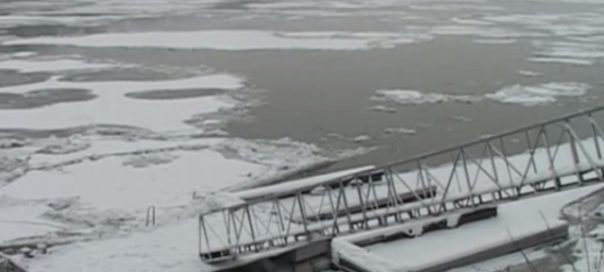 Queues of lorries stretching several kilometres built up at two of Bulgaria's checkpoints at the Turkish border on January 13 as the icing over of the Danube River caused the suspension of ferry services and the closure of three border points.
Bulgaria's Interior Ministry said that the border checkpoints at Oryahovo, Nikopol and Svishtov were closed.
At the Kapitan Andreevo checkpoint, the queues of lorries was said by the Interior Ministry to be 11km long, while at the Lesovo checkpoint, the queue stretched for eight km.
Bulgarian border authorities were working at full capacity, the ministry said.
At the northern Bulgarian town of Silistra, the Danube was 90 per cent covered by ice.
The ministry said that given the situation, travellers heading to Romania were best advised to use the Danube River bridge checkpoints at Rousse and at Vidin.
Shipping on the Bulgarian-Romanian stretch of the Danube has been disrupted in recent days as plummeting temperatures led to freezing of the river./IBNA