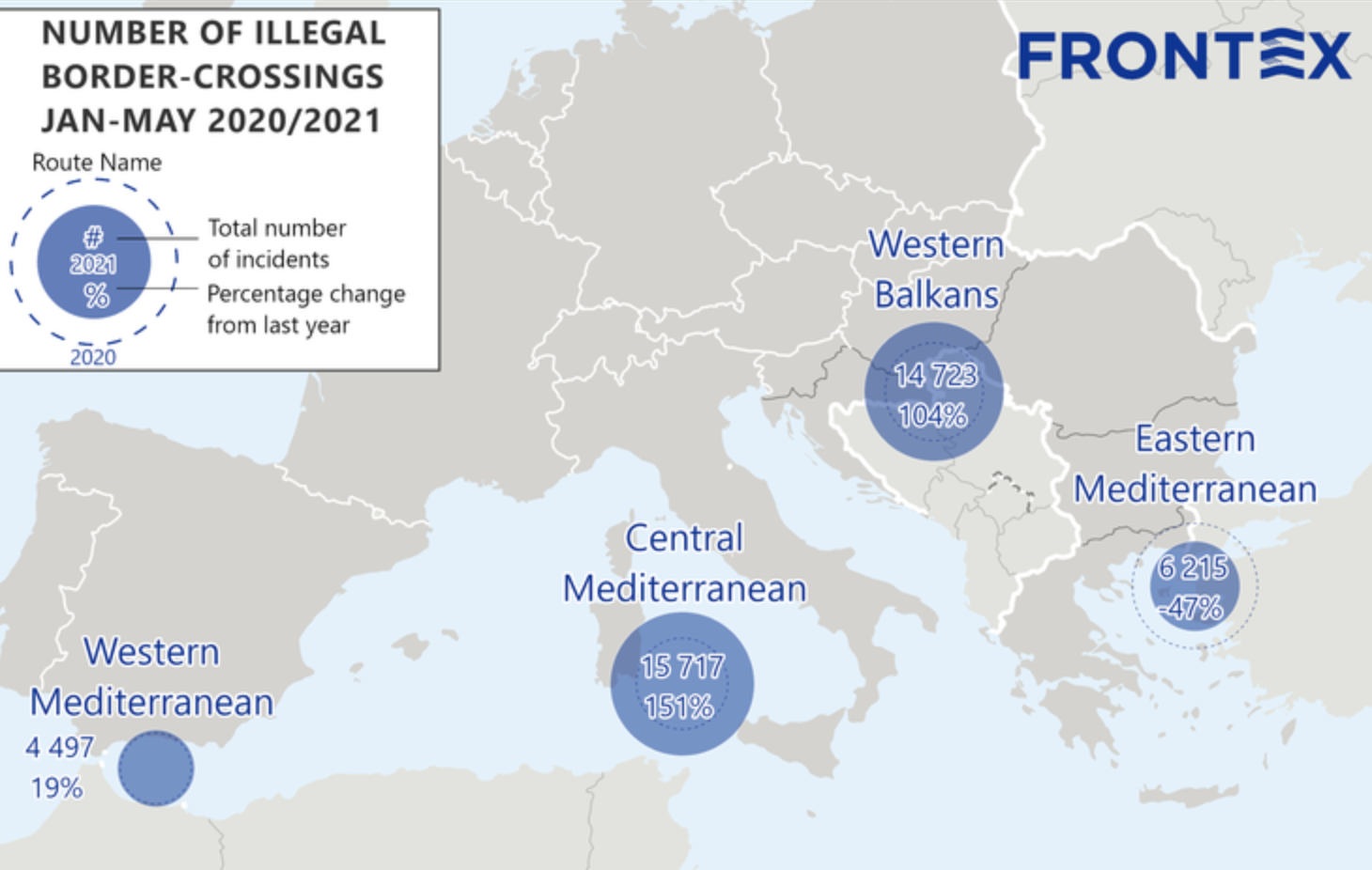 Migratory pressure on Europe is increasing again as the number of people illegally crossing the external borders of the European Union in the first five months of this year reached 47,100, which is an increase of nearly 50 percent compared with the same period last year, according the preliminary data released by the EU border and coast guard agency Frontex, which attributed the increase in numbers to the fact that the borders, which were closed last year because of the COVID-19 outbreak, are now being reopened.
On the so-called Balkan route, 14,734 illegal attempts to cross the border were reported this year, or 104 percent more than at the same time last year. The Western Balkan countries reported 2,900 such attempts in May, which is twice as many as in May 2020. Most of the illegal migrants using this route come from Syria and Afghanistan.
The greatest pressure still comes from the Central Mediterranean route as nearly 4,200 migrants used this route to get to Europe in May, nearly twice as many as at the same time last year. Between January and May this year the number of illegal crossings on this route more than doubled, reaching 15,700.
According to the most recent data, there were fewer than 1,400 detections of illegal crossings reported in May on the Eastern Mediterranean route, a three-fold rise from the same month last year.
In the January-May period, the total number of detections nearly halved to 6,200.
Nationals of Syria and Turkey accounted for the largest number of detected migrants./ibna