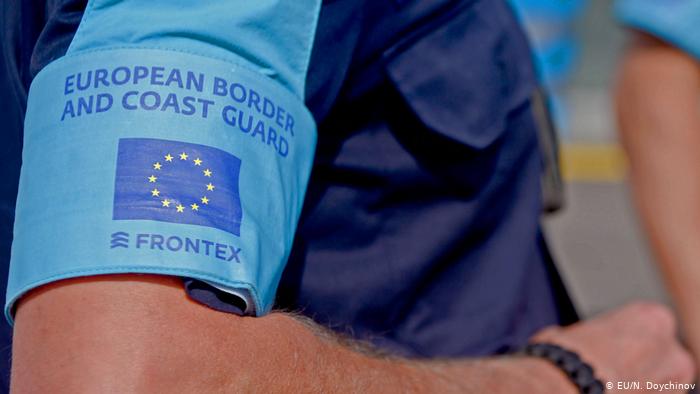 Montenegro and the European Border and Coast Guard Agency (Frontex) signed today an agreement under which European police officers, along with local police forces, will patrol along the state border of Montenegro, and the European Union will provide expert training and expert assistance in border surveillance to the country, the Montenegro government announced on Monday.
The Agreement, signed in Luxembourg by Montenegrin Minister of the Interior Mevludin Nuhodžić and Minister of the Interior of the Republic of Finland, which currently holds the EU Presidency, Maria Ohisalo, as well as European Commissioner for Migration and Home Affairs Dimitris Avramopoulos, regulates relations between the two sides and specifies rights and obligations in dealing with security challenges including illegal migration.
Minister Nuhodžić said that the Agreement represents the strengthening of successful and high-quality cooperation between Montenegro and the European Union in the area of border security.
"With this agreement, we have opened a new chapter in cooperation in the area of border management and the fight against cross-border crime. …In this way, more intensive cooperation between Montenegro and Frontex will enable us to respond to potential migration challenges faster and more effectively. Only by strengthening cooperation, we can achieve the common goal we strive for, namely safe and secure borders, which should remain open to the free movement of people and goods and, at the same time, protected from the activities of criminals. Today, we reaffirm that we are united in our mission – to work together and to tackle global security challenges, such as illegal migration, organised crime and terrorism. Only a strong and well-protected state border can guarantee the safety and security of citizens in Montenegro and citizens across Europe," Nuhodžić said at a joint media conference after the Agreement was signed.
EU Commissioner Avramopoulos said that the signing of the agreement is "an important achievement for both Montenegro and the EU".
"This agreement is another step towards the full operationalisation of the European Border and Coast Guard Agency and marks another step forward in cooperation between the EU and partners in the Western Balkans. Montenegro is the second country in the region to sign such an agreement, following an operation launched in Albania earlier this year, which has already yielded positive results," said Commissioner Avramopoulos, thanking Montenegro for its readiness and efforts to reach an agreement.
Finnish Minister Ohisalo estimated that signing the Agreement "is another evidence of deepening and expanding [EU] cooperation with Montenegro and will benefit both parties, especially in controlling migration flows, combating illegal migration and cross-border crime, including migrant smuggling, human trafficking and terrorism.
"More broadly, we are convinced that this Status Agreement will enhance cooperation with the entire Western Balkans region, which the European Union considers to be one of its priorities. The negotiations were conducted in a good spirit of cooperation and in a constructive way that characterises our relations," Minister Ohisalo said./ibna