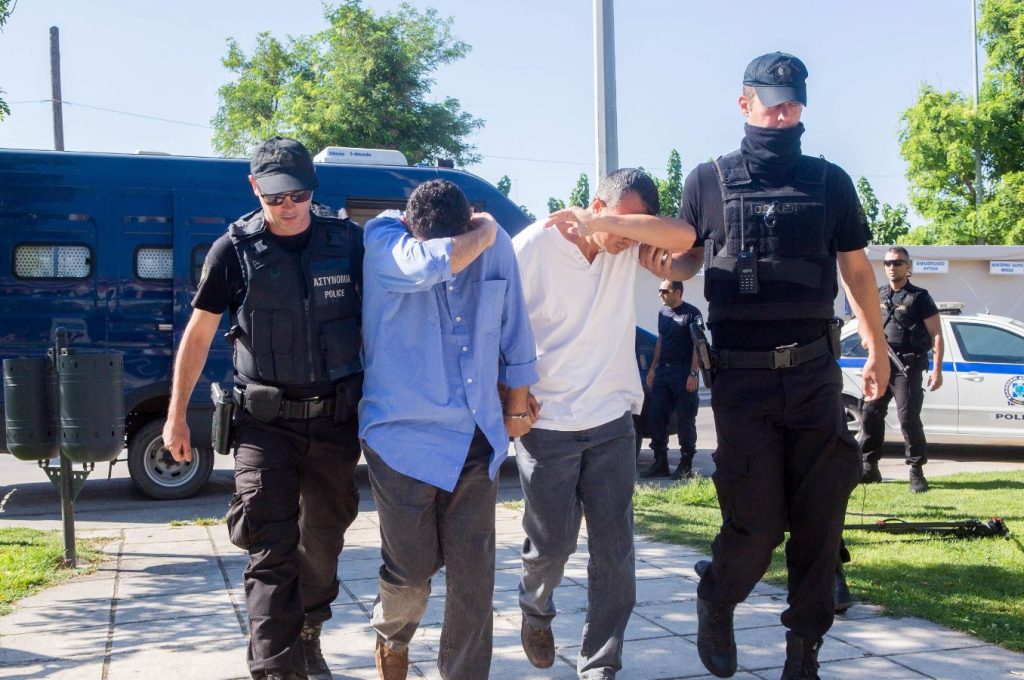 Athens, July 18, 2016/Independent Balkan News Agency
By Spiros Sideris
Compliance with international conventions on human rights ask the advocates of the 8 arrestees who landed on Saturday in a military helicopter in Alexandroupoli and requested political asylum.
The seven Turkish soldiers are facing accusations for illegal entrance in Greece and inciting unlawful flight, while the pilot of the helicopter is charged with illegal flight over the Greek air space, according to Alexandroupolis prosecution's decision, while the charges of the attempted disruption of international relations of the country have been withdrawn, as he estimates that "if they remained they would have given the basis for many to argue for a stronger need for their return".
The eight arrestees were taken to the detention center in Feres. They still fear for their lives and are concerned about the families they left behind, as they are all married with children, as Mrs Marinaki told IBNA.
Monday morning they will be brought before the asylum office for the interview regarding their request for political asylum.
Following that, they will be brought before the Criminal Judge with the flagrante procedure for the conduct of the trial, which according to estimates will take place two days later as they will ask for a 48-hour deadline.
In the case the asylum office rejects their application, applicants are expected to use their right to resort to a secondary committee established in Athens and if there is a second rejection they can appeal to the administrative courts.
Regarding the time of assessing the submitted application for granting political asylum, according to current legislation it is set to 90 days, but due to the particularity of the situation the process will be expedited and is expected to last around 10 days.
The argument of Turkey in favour of the issue of asylum seekers is very powerful, since there has been a violation of the constitutional legitimacy and there was an attempt against democracy, according to Dimitris Vitsas.
The Deputy Defence minister said that the asylum request will be assessed at first and second instance and then will begin the examination of the extradition request.
In a telephone conversation between Nikos Kotzias and his Turkish counterpart Mevlut Cavusoglu, the Greek FM stressed that the issue will be examined on the basis of what is provided by the relevant Greek and international legislation and due process will be respected.
However, in his statements, the Turkish Foreign Minister estimated that the issue of the "8" will be concluded as soon as possible, transferring the dialogue he had with the Greek FM:
"Mr Kotzias said officers have requested political asylum, that political asylum can not be granted to them, but that the procedure must be completed. Therefore, when the procedure is completed there will be the issuing", he said.