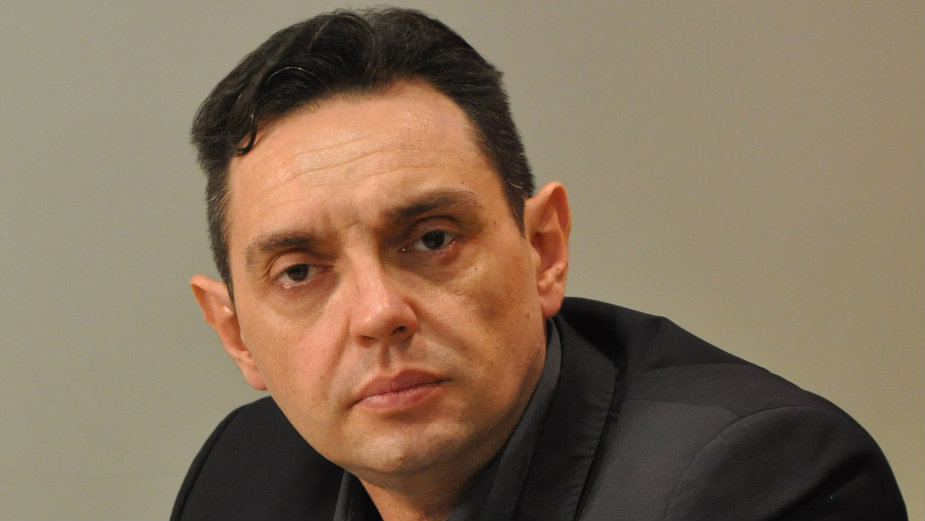 Fresh tensions in the relations between Kosovo and Serbia. The Serb Defence minister, Aleksandar Vulin has decided to visit Kosovo today without the permit of the authorities in the country, despite the fact that this is a violation of the Brussels' agreement. Vulin has decided to participate in a feast taking place in Serb communes in Kosovo.
The news that he will enter Kosovo illegally has sparked strong reactions in Pristina.
Jetlir Zyberaj, advisor of Foreign minister Behgjet Pacolli says that the Serb minister will be arrested if he attempts to enter Kosovo's territory illegally.
He also says that Kosovo's international partners have also been informed on the actions that Kosovo will take.
"Belgrade will bear the consequences for each provocation that it makes. Our international partners have been informed on our actions. Everyone is clear that if someone enters Kosovo illegally, police will take action and apply the law", Zyberaj declared.
Meanwhile, this situation was also seen a few months ago when the head of the Office for Kosovo in the Serb government, Marko Djuric entered Kosovo illegally.
He decided to travel to Northern Mitrovica where the unilateral formation of the Association of Serb Municipalities had been announced. However, he was arrested by Kosovo's police.
The same thing is also expected to happen to the Serb minister, Aleksandar Vulin. In the early hours of this morning, numerous police forces have arrived in Northern Mitrovica.
The Office for Kosovo in the Serb government has considered the decision to prevent this visit as outrageous. /ibna/