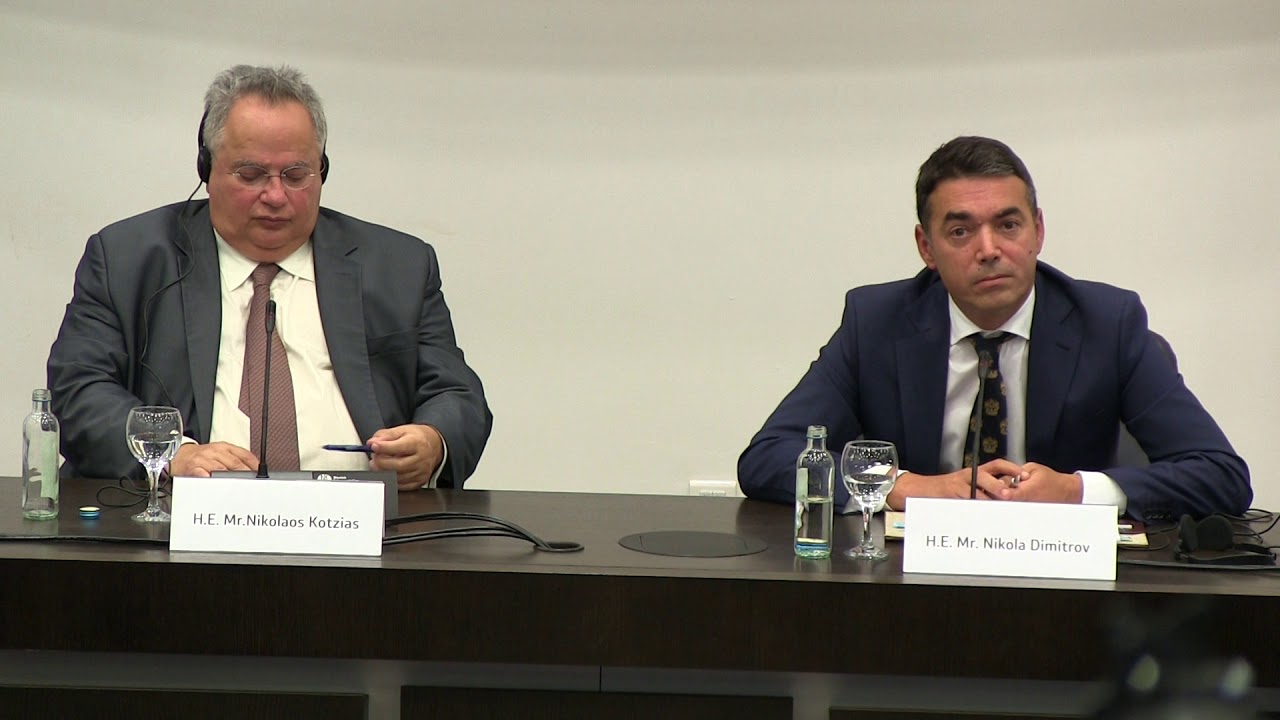 Media in Skopje wrote today that the numerous visits of the head of the Greek diplomacy Nikos Kotzias in FYROM within a short period of time and the optimistic declarations that have been made are positive signals for the solution of the name dispute with Greece. Kotzias' visit after Easter is seen as a fresh attempt to solve this contest which has been lasting several years.
Journalist Fatos Rushit says that the frequent meetings and the recent declarations issued by PM Zoran Zaev that there positive moves in the talks, indicate that the process is on the right tracks.
"There are optimistic signals, but only in the form of declarations, because there's not yet anything concrete as far as the points of the agreement are concerned", journalist Rushiti told IBNA.
National coordinator for NATO, Stevo Pendarovski says that he is not pessimistic, but realistic in regards to the solution of the name issue.
"We haven't seen any bigger political will for compromise by this government since the independence of the country. The process of negotiations is still in an early stage. The third round of talks will be held after Easter and until then, the positions of the sides continue to be different", said Pendarovski in a conference holstered by the Faculty for Security in Skopje. /balkaneu.com/