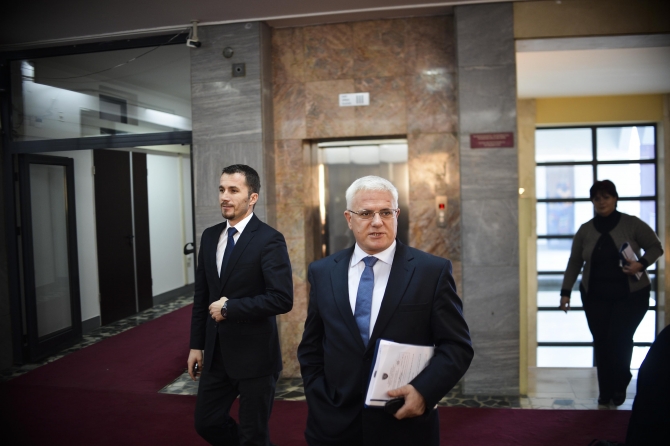 IBNA Special Report
Pristina, August 6, 2014/Independent Balkan News Agency
By Elton Tota
Democratic Party of Kosovo (PDK) doesn't rule out the possibility of fresh elections, in order for the country to resolve the institutional deadlock.
This was said by the vice chairman of this party, Adem Grabovci, adding that PDK is convinced that the citizens will once again vote them to govern the country.
"Of course this possibility is not ruled out. Every time the opposition has demanded elections, PDK has granted its wish. We do not fear the citizens of the country. We're ready to do it whenever we're asked to face the citizens. I'm sure that every time we will hold elections, the citizens of Kosovo will vote for PDK", said Grabovci.
Grabovci even said that it's "absurd" to form a government without PDK, a party which won the highest percentage of votes in the general elections held on June 8.
Leader of LDK, Isa Mustafa has reacted to Grabovci's declaration, by considering him as a speculator.
Mustafa said that "speculators of PDK coalition can go on talking about votes, but the bloc consisting of LDK-AAK-INCENTIVE showed that it has the support of 83 MPs".
"There can be no winner with 37 seats in a 120 seats parliament", said Mustafa.
According to him, the winner is the one who receives support from the majority of MPs, who in an inclusive way determine the majority of votes won during the elections, over 50%.
"Time will not help Thaci's government, but it will overthrow this anti-constitutional government", said Mustafa.
Meanwhile, vice chairman of AKK, Ardian Gjini has advised former head of PDK parliamentary group to forget the comprehensive government and fresh elections.
He believes that the next government will be formed by the post election coalition between LDK-AAK-INCENTIVE.
"I don't understand why they have undertaken such absurd offensive. Forget the comprehensive government and the elections. The ruling of the Constitutional Court will be followed by the formation of the new government, while PDK will be a very constructive opposition. It would be absurd and a great sin for the country if the next government has PDK in it", declared Gjini.
A few days ago, the Democratic Party of Kosovo launched the idea of the formation of a comprehensive government, but this was refused by the opposition bloc and public opinion in Kosovo./ibna/