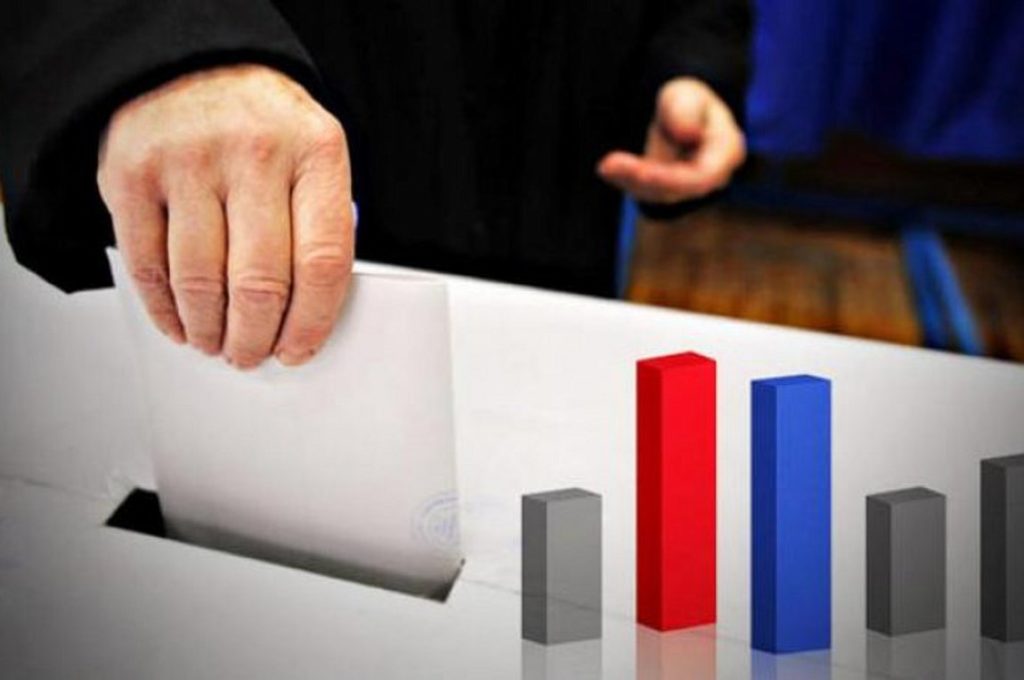 Two more opinion polls published over the weekend showed Greece's main opposition party well on course to score a landslide general election victory over ruling SYRIZA on 7 July.
Following the publication of surveys by Pulse and Alco polls which put conservative New Democracy in an 8 to 9.2 point lead over Alexis Tsipras's left-wing SYRIZA party, opinion polls by Metron Analysis and ProRata showed the main opposition party moving even closer to the formation of a standalone government.
Specifically, the Metron Analysis poll published in To Vima newspaper on Sunday found that New Democracy is currently leading ruling SYRIZA by 9 points, with the former on 38.5% and the latter on 29.5%, when deducting for valid votes.
In third place, according to the survey, the Movement for Change gets 8%, followed by the Communist party on 5.2% and Golden Dawn on 3.5%. The Greek Solution party comes in at 2.8%, with the Union of Centrists party on 2.5% and Yanis Varoufakis's DiEM25 party also on 2.5%.
Based on these findings, New Democracy could command a majority ranging from 155 to 164 MPs, with SYRIZA electing 82 – 87 MPs, followed by Movement for Change with 22-24 MPs, the Communist party with 14-16 MPs and Golden Dawn's 10 – 11 MPs. Should any of the three parties close to the 3% threshold win election to parliament, they would get up to 8 seats in the House.
Moreover, 82% of respondents expect New Democracy to win by a small or large margin, with just 7% believing SYRIZA could remain in power by any margin, small or large. A total of 67% said the early election was "a positive development for the country", with 23% seeing it as "negative". Notably, 51% of those surveyed said they would like a coalition government to emerge, with 44% wanting a standalone government to be formed.
Meanwhile, the ProRata poll for news portal NewPost.gr showed New Democracy on 35%, with SYRIZA on 24%. The survey published on Saturday points to a six-party House, which would also afford Kyriacos Mitsotakis the opportunity to form a standalone government.
The poll puts Movement for Change on 6.5%, followed by the Communist party on 4.5%, Golden Dawn on 3.5% and DiEM25 on 3%.
This survey also found that 39% of respondents would feel "hopeful" if New Democracy won the election, with 21% stating they are "indifferent" to the result and 19% saying the main opposition party's victory would be "disappointing"./ibna