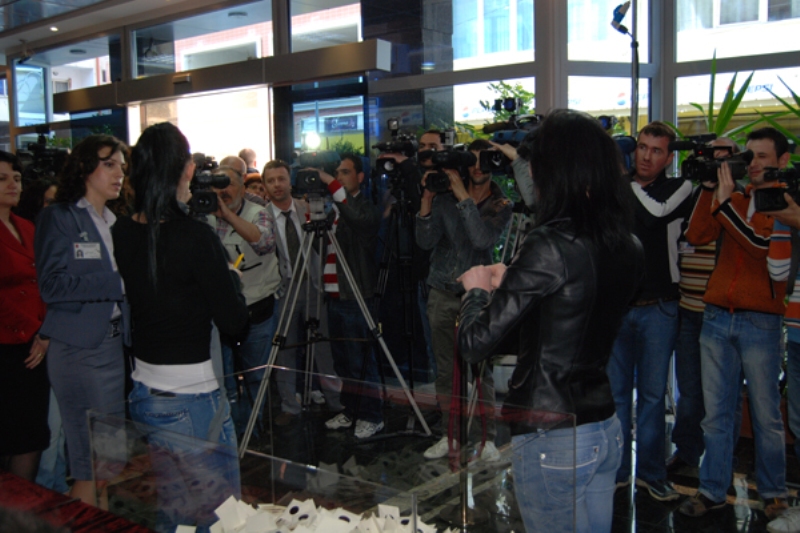 Tirana, March 11, 2014/Independent Balkan News Agency
In Albania, the High Inspectorate of the Declaration and Audit of Assets (HIDAA) has decided to conduct for the first time a full investigation over several senior state officials for the period 2003-2013. The investigation will also involve officials of the justice system.
The news is confirmed for IBNA news agency by official sources of this institution. They said that the General Inspector of HIDAA has decided to start a full scale fresh inspection and administrative investigation on all the declarations of private interests since 2003 for the president of Republic, Speaker of Parliament, Prime Minister, deputy Prime Minister, Ministers and deputy Ministers.
Part of the investigation will also be the assets declared by the members of the Constitutional Court, Supreme Court, the head of the High State Audit, General Attorney, Ombudsman, chairman and members of the Central Election Commission, deputy chairman and members of the Supreme Council of Justice, Governor of the Bank of Albania.
The local government and other institutions are also involved in this full scale audit which is carried out for the first time in Albania. Mayors, head of Secret Services, General Director of State Police, General Director of Prisons, General Director of the Head Office of the Registration of Properties, General Director of Customs, General Director of Taxation will also be included in the investigation.
Meanwhile, judges and prosecutors of all levels will also be audited.
HIDAA General Inspector, Shkelqim Ganaj said that he was obliged to launch this incentive, "based on the serious situation existing in the office for the administration of full scale inquiries on the declaration of private interests for officials and suspicions over the disappearance of files for different officials and also based on the disappearance of the registry of denouncement for several cases of corruption and concealed private interests of officials, cases which have been denounced by citizens, media and civil society".
Since 2006, no senior state official has been audited in order to verify if they have benefited public funds or not, based on the "Prevention of the conflict of interest while exerting public offices" act.
Every year, HIDAA has made a draw (photo) which randomly selected several officials of different levels, whose assets was audited.
HIDAA says that the results of this inspection will be made public until December 31 of this year. /ibna/