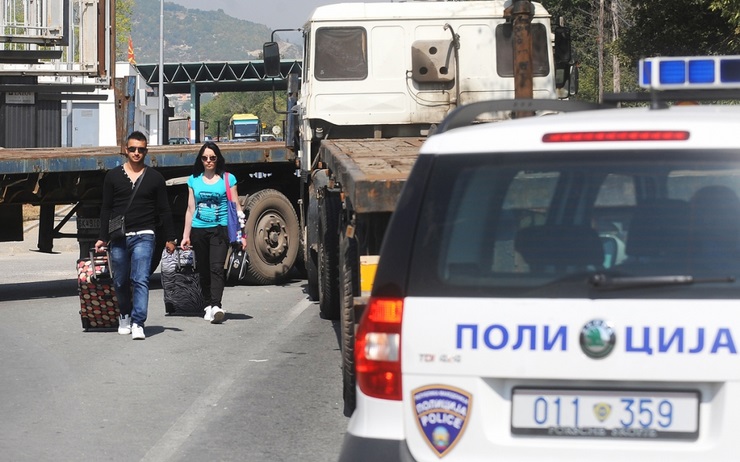 Skopje, September 12, 2013
A meeting of high level is expected to be held today in Skopje between government of FYROM and that of Kosovo with the scope of overcoming the crisis.
Deputy Prime Minister of Kosovo, Hajredin Kuci will arrive in Skopje today in an attempt to overcome the commercial crisis and that of the free movement of people between the two countries. But the official website of the government doesn't offer details on this visit and the agenda of meetings. Unofficially is learned that Kuci will meet with Minister for Economic Affairs, Vladimir Peshevski and Minister of Economy, Valon Sarancini.
Kuci will come up with concrete proposals approved even by Prime Minister of Kosovo, Hashim Thaci for the lifting of embargo from both sides and the tax on free movement for citizens of Kosovo, which is applied by FYROM.
Today's meeting is also expected to put an end to the blockade caused by transporters from FYROM in the border crossing point of Bllace and Jazhince. A day before his visit to Skopje, deputy Prime Minister Kuci has addressed strong accusations against Prime Minister Gruevski, considering him as the last nationalist remaining in the region. /ibna/