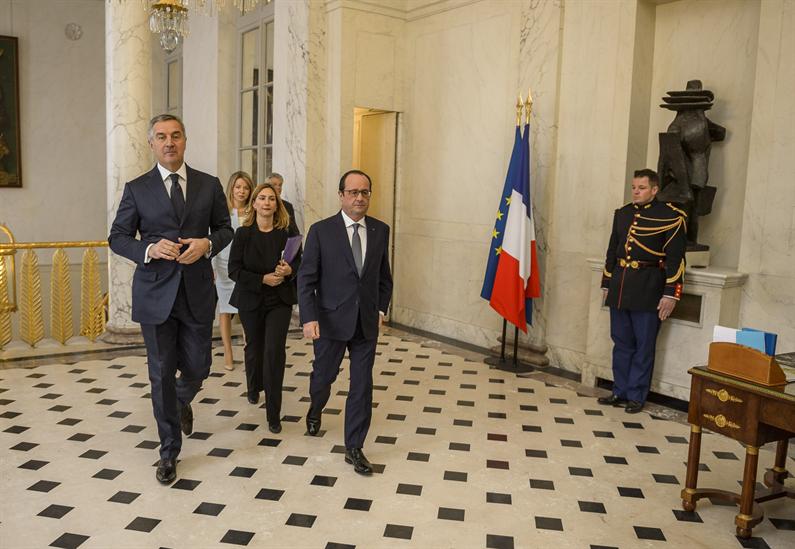 Podgorica, March 6, 2015/ Independent Balkan News Agency
By Adnan Prekic
After an encouraging message from the summit in Cardiff, the Montenegrin public is expecting an invitation for membership in NATO by the end of the year. The obligations that Montenegro got in Wales shall be fulfilled, so there are indications that the invitation for membership could arrive from the ministerial meeting of NATO member states.
However, confusion was caused by the statement of French President Francois Hollande, who said that NATO should not expand at the moment. Referring to sources from NATO and Montenegrin officials, it is said that this message should not create concern and that Holland in the context of the crisis in Ukraine spoke of the termination of admitting new member states.
Part of the Montenegrin public has been worried about the statement of the French president on the enlargement of NATO. French President François Hollande after meeting with Secretary General of NATO Jens Stoltenberg said that France believes that the alliance should not continue expanding at this moment. The analysts have found that this statement is not related to Montenegro but referred to what NATO has said of the continuation of an open-door policy.
Prime Minister Djukanovic said that the statement by President Hollande should be understood in the context of the possible solutions for overcoming the crisis between NATO and Russia. We understand the position of President Hollande as some current think within the context of resolving problems primarily between NATO and Russia in the context of the crisis in Ukraine. I do not see that such a statement might put in question what the official document of NATO referred to in Cardiff, where the expansion policy until the end of 2015 was announced by inviting Montenegro, provided that we fulfill the requirements, explained Djukanovic.
Referring to sources from NATO, Montenegrin media reported that NATO remains consistent in open-door policy. It was announced that Montenegro should continue to meet its commitments in order to get an invitation to join NATO.
Leaders of NATO member countries have agreed to open intensified and focused discussions on Montenegro's candidacy for membership. From the NATO summit in Wales in september 2014 it was announced that by the end of 2015 it will be made known whether Montenegro will get an invitation to join the alliance. NATO member countries found that the reform of the Intelligence Service is not yet completed and that Montenegro has to complete the given conditions by the end of 2015. It is quite clear what Montenegro needs to do in order to obtain an invitation to join NATO. The list of conditions that has been given by the member countries has to be completed by the end of 2015.