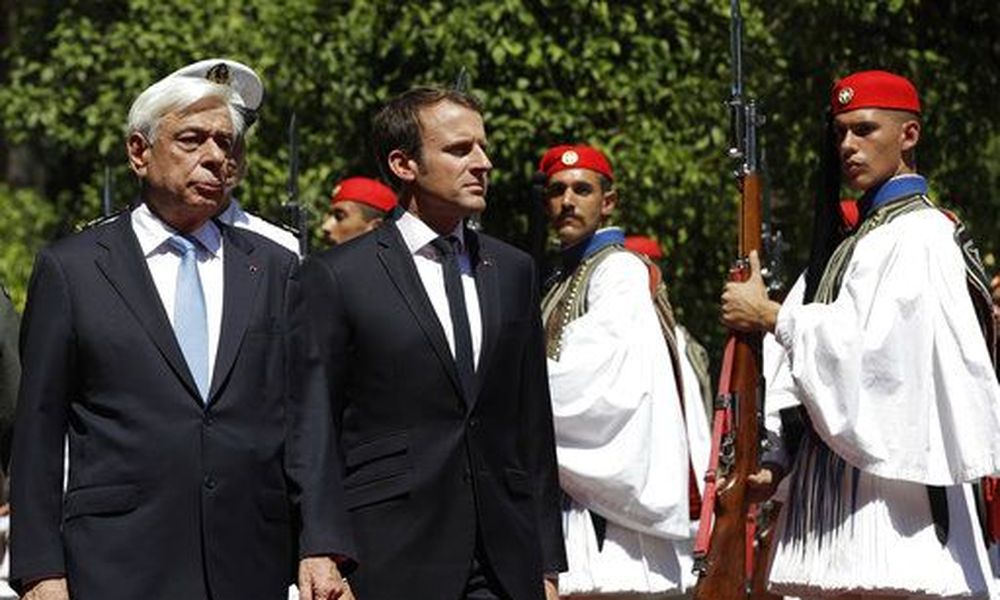 During his speech on Thursday at the presidential mansion in Athens, French President Emmanuel Macron stated that"France will continue to stand at your side".
Macron noted that it would be good for Europe to have its own European Monetary Fund, while clarifying, however, that such a fund would not, in itself, be sufficient to deal with a problem such as Greece.
"Your prime minister and your government always wanted to keep Greece in Europe, despite all the pressure" he said, and announced that he is planning initiatives that will lead to "more and a more social Europe".
"We need cohesion in Europe but we must be ambitious, show daring and return to our values", the French President stressed.
Macron has arrived in Athens accopmanied by a large delegation of entrepreneurs and stated he is "looking forward to futher strengthening our relations"./IBNA