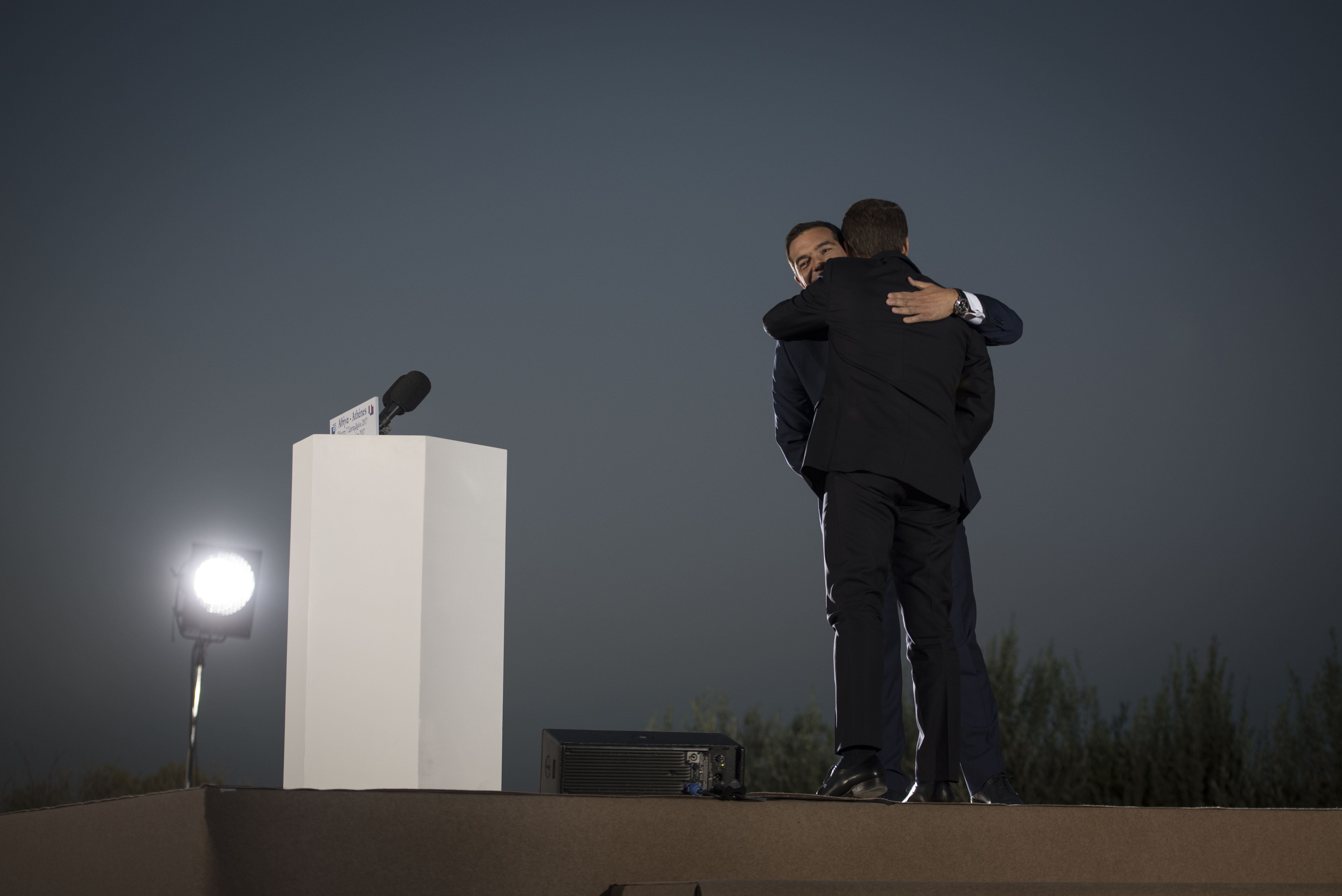 French President Emmanuel Macron arrived in Athens on Thursday afternoon for an official two-day visit during which he set out to outline his vision to reform the Eurozone.
Satisfaction
Greek government sources expressed great satisfaction following the positive statements of the French President for the Greek government's reform effort while reiterating his call for Greek debt relief.
"Your prime minister and your government always wanted to keep Greece in Europe, despite all the pressure" he said, and announced that he is planning initiatives that will lead to "a more social Europe".
He went on to explain that the aim is for Greece to regain its economic sovereignty and live through growth. "The time has come for Greece to look towards the future, and not implement rules decided by others," he said.
Macron also urged the International Monetary Fund to step back from its role in European bailouts. "I don't think it was the right method for the IMF to supervise European programs and intervene in the way it did," he said. "Let's work within Europe and not turn to outside agencies."
According to Macron, the European Stability Mechanism should play the lead role in financial rescue within the eurozone. "We must rediscover the enthusiasm that the union was founded upon and change, not with technocrats and not with bureaucracy" the French President added.
New contract
During his speech on Thursday, Greek Prime Minister Alexis Tsipras stressed the need to promote a dialog for "a new democratic contract in Europe", to restore solidarity and equality between states and among citizens.
"We can achieve fiscal unification if we achieve political and economic integration," he said, adding he supports Macron's proposal for a Eurozone finance minister. He added however that Eurozone will also need a social justice minister.
Tsipras explained he is also in favor of a strong common budget with strict rules that will be common for all countries, but criticized countries with "huge surpluses" which widen the gap between the north and south of Europe.
Investment
A significant business delegation accompanies Emmanuel Macron on his two-day visit to Athens, consisting of approximately 100 executives and representatives of enterprises and organizations.
Approximately sixty executives representing Greek businesses and organizations of both the private and public sectors will participate in a working round-table meeting with the French business leaders at Stavros Niarchos Cultural Center on Friday.
Shipping, banking, energy, constructions, food, telecom, tourism and pharmaceuticals are among the Greek industries to be represented./IBNA
Photos: PM Press Office/Andrea Bonetti