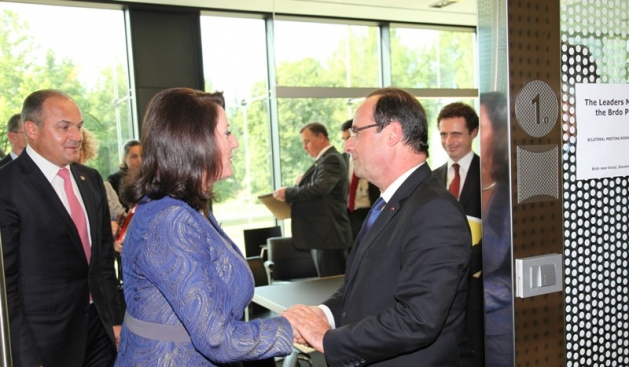 Pristina, July 25, 2013
The French President, François Hollande has expressed his concern about the number of asylum seekers from Kosovo to France. He has expressed his concern to the President of the country, Atifete Jahjaga during a meeting in Brdo, Slovenia.
Hollande expressed his interest for the developments in Kosovo, for the process of the consolidation of the rule of law and the EU integration process.
President Jahjaga thanked President Hollande for the support that France has given to Kosovo before, during and after the war, in the process of the consolidation of the state. "Kosovo is a story of success and the international consolidation of Kosovo is being made with the help of its friends, including France", said President Jahjaga during this meeting. /ibna/