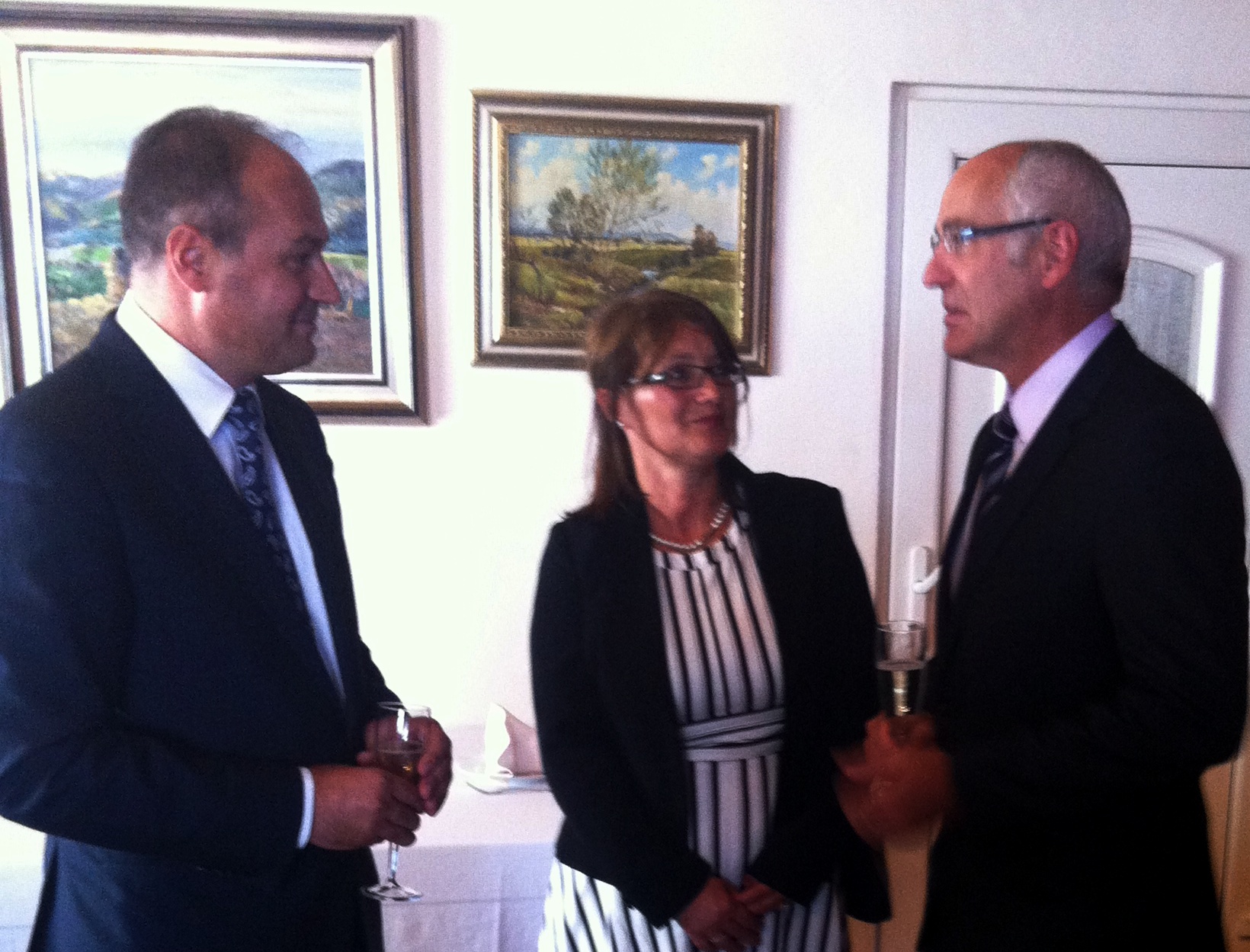 Paris, September 3, 2013
The French government says that it's determined to support the efforts of the Republic of Kosovo for the integration in the European Union. French Minister for European Affairs, Thierry Repentin, during a meeting (photo) held on Tuesday with the Foreign Minister of Kosovo, Enver Hoxhaj praised the progress made by Kosovo, confirming the support of the French Government for the European perspective of Kosovo and the continuation of reforms.
Minister Hoxhaj and Minister Repentin also praised the excellent relations between Kosovo and France, expressing the bilateral will for further advancement of exchanges between the two countries.
Kosovo's Foreign Minister Enver Hoxhaj has expressed the gratitude of the citizens and government of Kosovo for the support of France.
Minister Hoxhaj has informed minister Repentin for the constant progress being achieved in Kosovo, the strengthening of the citizenship and international subjectivity.
Mr. Hoxhaj said that the Government of Kosovo is strongly committed for the fulfillment of the European integrating agenda.
In this context he stressed the priorities of Kosovo which relate to the negotiation of the Stabilization and Association Agreement and the fulfillment of the criteria for the liberalization of visas for the citizens of Kosovo. /ibna/