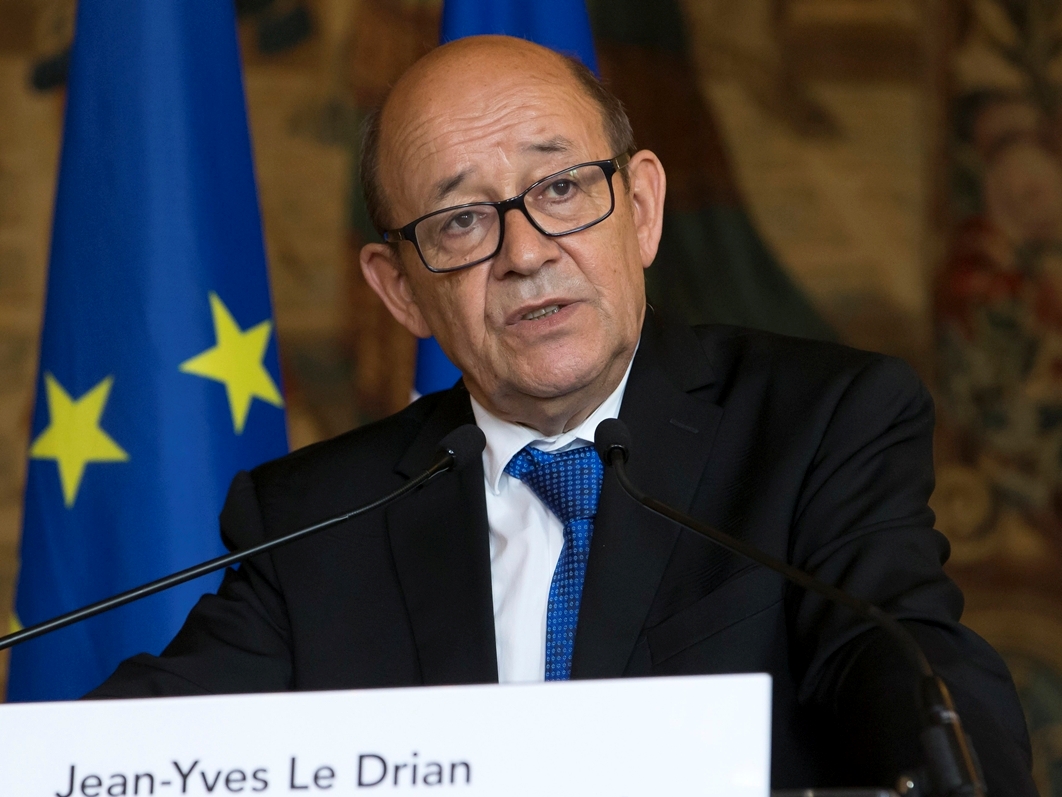 The issue of the arrest warrants for the "Fatih" is "hurting" Turkey, say diplomats
by Michalis Michael
There is no provision for the establishment of a French military base or unit in Cyprus, French Foreign Minister Jean-Yves Le Drian said, disproving the reports of the Cypriot press.
At a joint press conference with his Turkish counterpart Melvut Cavusoglu, the French minister said that "there was certainly no provision for us to install a French base or a French military unit in Cyprus. I can say that the Greek Cypriot press is wrong in this matter."
At the same time, with regard to the matter of the issue of a double digit number of international warrants by the Republic of Cyprus in relation to the illegal Turkish actions within the Cyprus continental shelf/EEZ, diplomatic sources say it does not solve the problem, but "hurts" Turkey.
The same sources pointed out that, despite the fact that these warrants have yielded some results against the Turkish plans, Ankara's goal is that the drilling ship Fatih, which remains since May 4th 36 nautical miles west of Akamas, proceeds with drilling, for which Turkey, in any case, needs the cooperation of others in order to act. For a drilling process to take place more than one month is required, it is mentioned.
How Nicosia is proceeding
Nicosia is already under legal action against companies cooperating with the Turkish Oil Company (TRAO) in the Cypriot continental shelf/EEZ. In accordance to national law, the direct or indirect participation of any company without the explicit consent of the Government of the Republic of Cyprus constitutes a serious criminal offence, with penalties of over 1 million euro and/or 5 years of imprisonment.
Managing directors and other officers of the corporations who commit an offence are also criminally liable, while according to the Criminal Code, any person who is involved in the offence is also criminally responsible. With regard to whether the "Fatih" did eventually go ahead with the drilling, the diplomatic sources reported that there are indications of both directions, in other words that there is and there is not drilling in progress, but there is no final information.
Regarding the warrants, they pointed out that the competent authorities of the state- the Foreign Ministry, the Energy Service, the Legal Service and the Police- worked with determination and there were results in the companies, who cooperate with Turkey, regarding the actions of "Fatih". They had Norwegian staff, the Norwegians stopped working, and now they have Turks, they reported./ibna