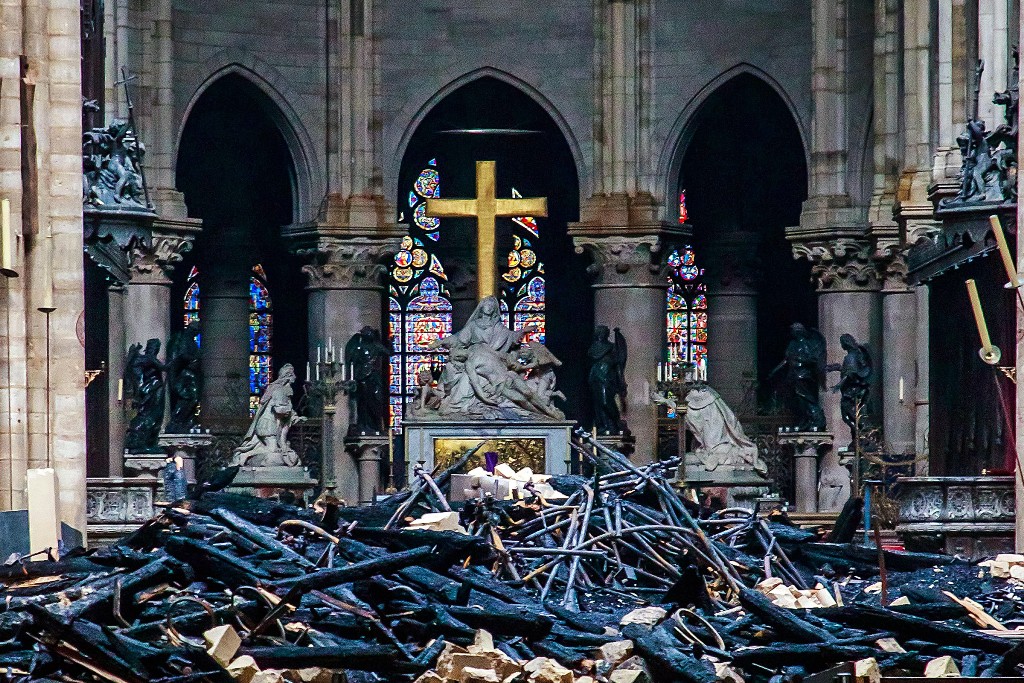 The French Embassy in Serbia thanked the Serbian government for its "significant contribution for the renovation of Notre Dame cathedral". The cathedral was heavily damaged in the blaze earlier this month.
"We warmly thank the Government of Serbia for its very significant contribution for the Notre Dame renovation. This new confirmation of the French-Serbian friendship is very significant to us", is stated in the Embassy's Twitter account.
Last week the government has announced that it would give one million euro donation for the Notre Dame renovation. President Aleksandar Vucic had previously expressed his regret over the fire in Paris's cathedral.
"All citizens of Serbia are sad because of Notre Dame. We are with our French friends and we are ready to help the renewal of this symbol of French and world civilization", Vucic wrote in Serbian and English in his Tweet on April 15.
However, Serbian tabloids which support Vucic and his Serbian Progressive Party (SNS) have previously published headlines claiming that the Notre Dam fire was "God's punishment" for France for its sins against Serbia.
In their websites, the pro-government tabloids reacted to the fire by saying that God has decided to punish France because "the flag of the fake Kosovo state" has been installed in the Notre Dam. In 2018 marking of the First World War end centenary, many flags have been set on the cathedral, including the one of Kosovo.
The claims on "God's punishment" have been withdrawn from the tabloids sites, after Vucic's Twitter reaction./ibna