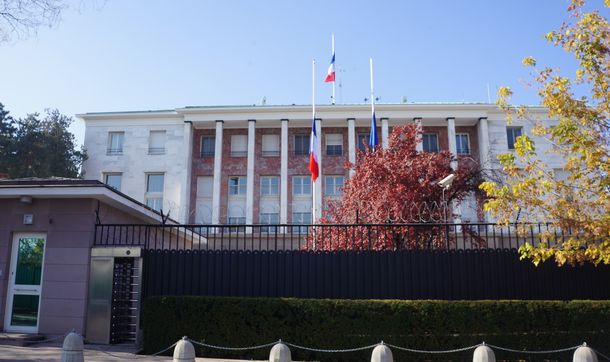 Ankara, July 14, 2016/ Independent Balkan News Agency
By Manolis Kostidis
Events for national celebration cancelled
France surprisingly closed its embassy in Ankara along with its consulates in Istanbul and Izmir indefinitely due to serious information about an impending terrorist attack!
In a written statement, the French embassy in Ankara mentioned that all the planned activities for the Bastille Day, on July 14 are cancelled. Turkish newspaper Hürriyet stresses that French intelligence services have cross checked information of a serious threat on the day of the celebrations of 14th of July.
This gives rise to skepticism and panic among Turkish citizens as in February Germany had taken a similar decision, closing down its consulate in Istanbul on information about planned terror attacks. Then, the prefecture of the city had reacted to the decision. However, 3 days after the announcement a terrorist attack was carried out in Pera by suicide bombers killing seven tourists.
Since the beginning of 2016 in Ankara and Istanbul 7 terrorist attacks were carried out with the most bloody being in the end of June when three suicide bombers killed 45 people and injured another 240 at the Ataturk International Airport of Istanbul.