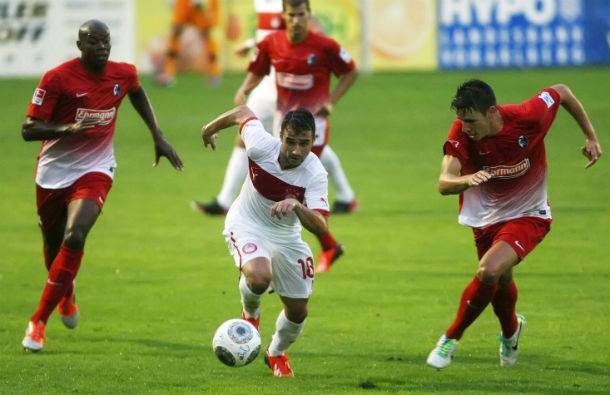 By Christos T. Panagopoulos
Many problems at its defensive line showed the Greek football team of Olympiakos, losing his second in a row friendly match against in Austria on Thursday against German Freiburg.
Mehmedi opened the score at the third minute of the match, with Olympiakos trying to react, but it was Freiburg's Schuster who scored again at 15th minute and Mehmedi once more at the 21th minute.
Olympiakos managed to reduce the difference with three goals: at 47' with Tatos, at 71' with Chuk, but at 73' Freiburg's Olaytan scored again, giving his team a great victory.
Source: Enet.gr – Eleftherotypia