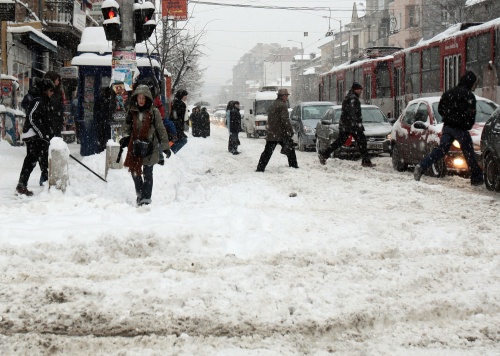 Bulgaria awoke on February 27 to another day of low temperatures, snow, strong wind and low visibility, with the Road Infrastructure Agency reporting that the most critically-affected areas were Dobrich, Silistra and Rousse.
All exits from Bulgaria's Danubian city of Rousse were closed, except for the road to Sofia, which was open to cars. Municipal authorities said on the morning of February 27 that it was expected that within a few hours, it would be open to all vehicles.
The Danube Bridge border checkpoint was closed.
Read the full article on Sofia Globe.
Meanwhile, the capital's paid parking system was suspended for a second consecutive day on February 27 because snowy conditions made it impossible to clean all the parking areas, Sofia mayor Yordanka Fandukova said…./IBNA