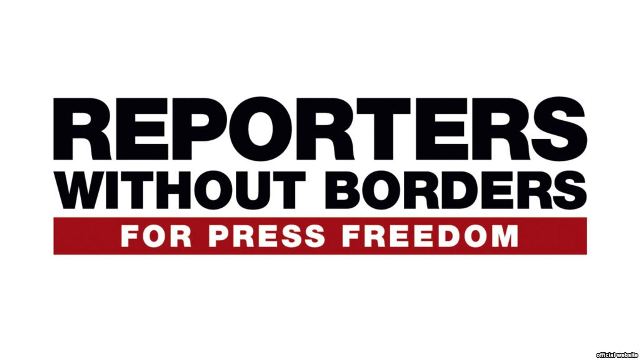 Pristina, February 12, 2015/Independent Balkan News Agency
By Elton Tota
Reporters without Borders has published the annual "2015 Freedom of Media in the World Index" report.
According to the report, Kosovo has seen a drastic fall as far as freedom of media is concerned. Kosovo has been ranked 87th in the list of 180 countries, losing seven places from 2014.
The report mentions several developments taken place in Kosovo, such as the attack of the owner of "Tribuna" newspaper, Sejdi Demiri against one of his journalists, Zekirja Shabani, as the latter is also the chairman of the Kosovo Association of Journalists who said that he would file civil action against the paper for not paying the salary on time.
Reporters without Borders have expressed their concern about the attack of several hackers to the internet webpage of "Ekspres" newspaper.
"The August 11 attacks blocked access on this page for several hours. Hackers identified themselves as 'defenders of Islam', but it seems that they do not belong to any specific group. We condemn these attacks that violate the principles of free speech and which can cause tension", reads the report.
The organization also mentions the threats of Islamic radicals against journalist Visar Duriqi and the knife attack against the journalists of "Klan Kosovo", Milot Hasimja in the network's newsroom.
Reporters without Borders said that auto censorship and the efforts to have an impact in editorial policies are almost frequent in Kosovo.
This organization demands from the authorities in Pristina to take measures in order to guarantee the freedom of media.
Commenting the report, journalist and analyst, Shkelzen Dakaj told IBNA that Kosovo is still lacking freedom of speech.
"We're still far from having independent and unbiased media. Journalists in Kosovo feel threatened and are not motivated in doing their job. They're often subject to threats and pressure from representatives of institutions and particular individuals", says Dakaj.
The head of the Kosovo's Association of Journalists, Zekiria Shabani says that during 2014 there have been tens of complaints from journalists who have reported that they have faced attacks and threats during their work.
"In total we've had around 20 reported cases of threat. We're worried about the fact that half of these threats are death threats. All of these indicate an unsafe environment in which journalists have to work and we call on law and order institutions to engage in order to guarantee a safe working environment", says Shabani. /ibna/