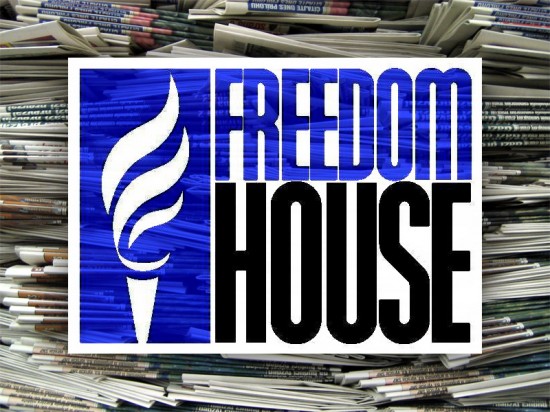 Pristina, April 29, 2015/Independent Balkan News Agency
By Elton Tota
Freedom of press in Kosovo is dropping, according to the "Freedom House" report which has been published in the recent hours. Based on this report on the freedom of press, Kosovo is ranked among the partially free countries with 49 points, marking a deterioration in the freedom of press, compared to a year ago.
This year, Kosovo is ranked 100th, while last year it was ranked 98th.
Elen Aghekyan, analyst at Freedom Houser says that Kosovo has had the same problems last year and there are no positive movements which would have an impact in this ranking.
Kosovo, says the export, has problems that relate to deficiencies in the legal system: We also see the lack of a strong civil society, which is of a key importance to support the freedom of press".
According to her, as a new state, Kosovo seems to be on the right path, but time must be given to develop these things.
According to the data from the Association of the Journalists of Kosovo, in 2015 there have been other threats, attacks, blackmail and censorship for journalists. Thus, during the first months of this year, there have been tens of cases which have prevented journalists from doing their job.
The deputy editor in chief of "Voice of Pristina", Lavdim Hamidi told IBNA that the report reflects the serious situation in which journalists in Kosovo work.
"It's a worrying situation, because in the absence of a justice system, those who threaten media have not received the sentences that they deserve from the courts in Kosovo", Hamidi says.
The editor in chief of "Infokus" portal, Shkelzen Dakaj told IBNA that "the press is censored, starting with businesses that exert their influence through advets and also the government, which controls the media through government ads".
In the Freedom House report, the countries of the region are ranked as follows: FYROM is ranked 125th, Bosnia is ranked 108th, Albania is ranked 97th, Serbia is ranked 82nd and Montenegro is ranked 79th. All of these countries are part of the partially free countries.
Freedom House, the US based organization says that on a global level, freedom of press in 2014 has marked the lowest level in more than ten years.
Freedom House says that Belarus, the Crimea region annexed by Russia, Iran, Turkmenistan and Uzbekistan are among the ten countries and territories that have the lowest scores as far as the freedom of press is concerned. At the top of the list are Norway, Sweden and Belgium. /ibna/