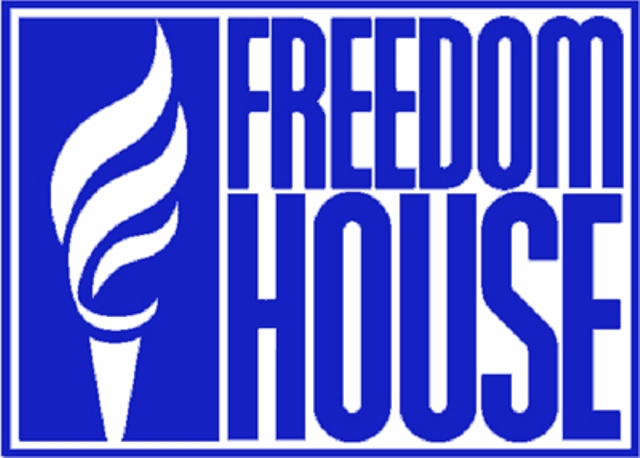 Pristina, June 12, 2014/Independent Balkan News Agency
By Elton Tota
Freedom House Organization published today its annual report "Countries in Transition", which analyzes the democratic processes of 29 countries in development, in the Central Europe and Eurasia regions. The report says that Kosovo has made a slight progress compared to last year.
Based on the report, the domains that have seen an improvement in Kosovo compared to last year are "Elections", "Civil Society" and "Democratic governance on a central level", which have improved by 0.25 points. Rating for four other domains, "Independent media", "Democratic local government", "Legal framework and independence of the judiciary system" and "Corruption" have remained unchanged from last year.
As far as democracy is concerned, even this year, Kosovo has been part of the countries with a half consolidated authoritarian regime. In a scale from one to seven, where one represents the highest level of democratic process, while seven the lowest one, Kosovo has 5.14 points.
Nonetheless, the country has marked a slight progress compared to a year earlier, when this figure was 5.25 points.
Armenia and Kyrgyzstan are also part of the half authoritarian countries.
As far as independent media is concerned, Freedom House ranks Kosovo with 5.75 points; national governance with 5.50 points while local governance with 4.75 points.
As far as corruption is concerned, Kosovo is only a point away from the worst rating. In this category, it has 6 points.
As far as the conditions in which civil society functions, Kosovo has 3.75 points, while the judiciary system has been rated with 5.50 points.
"Countries in transition 2014" report by Freedom House, also identifies the progress made in the talks between Kosovo and Serbia.
"After several years of escalated rhetoric and failed negotiations, Kosovo and Serbia have made a big leap forward in the talks brokered by the European Union. In February 2013, president of Kosovo, Atifete Jahjaga and her Serb counterpart, Tomislav Nikolic, met in Brussels, thus marking the first meeting  between the heads of the two states since Kosovo proclaimed its independence", states the report.
The report also mentions the April 19, 2013 agreement for the normalization of relations between Kosovo and Serbia and the engagements of both sides not to prevent each others' EU perspective.
The report also says that Kosovo along with Albania and Georgia have received good feedback about their respective elections and the smooth transfer of power.
The report also notes that the obstacles for a democratic governing are a dominating tendency in the entire Eurasia and Balkan and also in Central Europe, where close interests and corruption have been present there during 2013. /ibna/