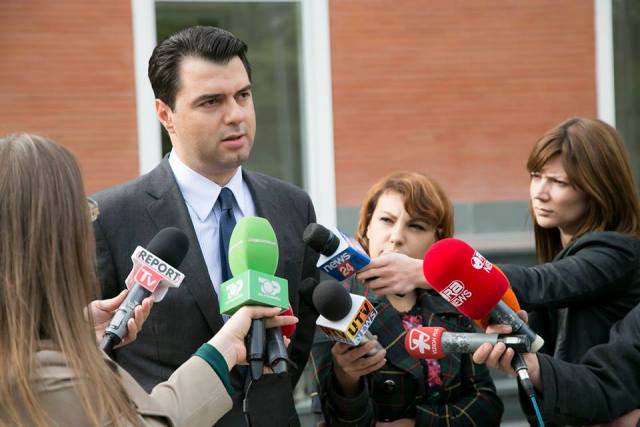 Tirana, 6 May 2016/Independent Balkan News Agency
The leader of Albanian opposition, Lulzim Basha was in Brussels, where he participated in the Summit of the European People's Party for Western Balkans.
Heads of EPP and its parliamentary group in the European Parliament have stressed the rule of law, fight against corruption, implementation of decriminalization and free and honest elections as a criterion for the advancement of the country in the European Union.
Basha has considered May 4 as a historical day for Albanian democracy, as this day marked the start of the implementation  of Decriminalization which aims at cleansing Albanian politics and administration from incriminated people.
"The application of the law on decriminalization is very important for the present and the future of a country that believes in democratic values and which shares these values with the EU countries, by promoting people with integrity and not traffickers, criminals and corrupt people", Mr. Basha said.
Basha stopped on the electoral reform, for which he said that time has come.
"Albania will not be able to launch accession talks if it doesn't show that it's ready to organize free and honest elections, especially with a government which failed twice in this mission, once in the local government elections of 2015 and partial elections in Korca in 2013", Mr. Basha warned.
Basha has demanded the support of the European People's Party, the heads of its parliamentary group in the European Parliament, to guarantee a free and honest process of elections, without votes which are bought, without intimidation of voters and to guarantee a fair reading of the results.
"We want Albanians to decide on their fate and the vote is what will divide them from this oligarchy. But the battle with the oligarchy is not that simple, because oligarchy wants to kill the free vote, free media, free thought, civil society and political opposition. Therefore the help of the institutions of the European Union and European Parliament has been very important and vital in both the case of decriminalization and also in other steps that we will take, especially the reform in the justice system, which doesn't protect, but fights high level corruption and crime that has links with politicians", Mr. Basha said. He added that he received the support of EPP for these arguments. /balkaneu.com/