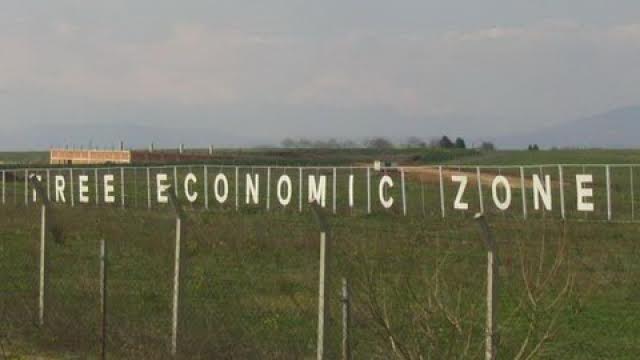 Pristina, 17 June 2015/Independent Balkan News Agency
By Elton Tota
Kosovo is one of the countries that needs the most components which would help in creating new jobs.
For this reason, the government has created free economic zones in order to create a better environment for national and international businesses, to attract new investments and to expand existing industry.
Although these zones are a good idea, experts of economic affairs are happy with their effect and results so far.
Economy professor, Kushtrim Zeqiri told IBNA that free economic zones cannot function in states where there the doing business environment is not good.
"Kosovo doesn't have the necessary environment for foreign investments. The latest World Bank reports (Doing Business in Kosovo) issue a negative assessment for Kosovo as far as doing business is concerned and according to the Bank, it has worsened in the past two years", Zeqiri says.
Zeqiri even says that a part of these areas have not been legalized by the government of Kosovo.
"Besides not being legalized by the government, industrial parks have a number of problems: in some of them, infrastructure is not yet complete, different business activities have been placed in these parks, posing a threat for each other and these premises are also occupied by different organizations and associations instead of businesses", he says.
Expert of economic affairs, Shkelzen Dakaj told IBNA that Kosovo cannot be competitive with these zones throughout the country, because labor force in Kosovo is not qualified for the attraction of foreign investments.
According to him, these zones act like isolated economic islands and very few of them are integrated in the economy of Kosovo.
"Even those few investors who have invested in these areas cannot offer a direct contribution in the state budget, because these companies are relieved from custom taxes and other charges", Dakaj says.
Meanwhile, Lulezim Demolli, from the Ministry of Commerce and Industry, says that economic areas have a direct impact in the improvement of environment for all national and international investors.
"Goods that come out of economic zones, which are exported or re exported, are not subject to any customs taxes. There are also a number of other facilities, which are a good reason to attract businesses into investing their capital in these places", Demolli says. /ibna/