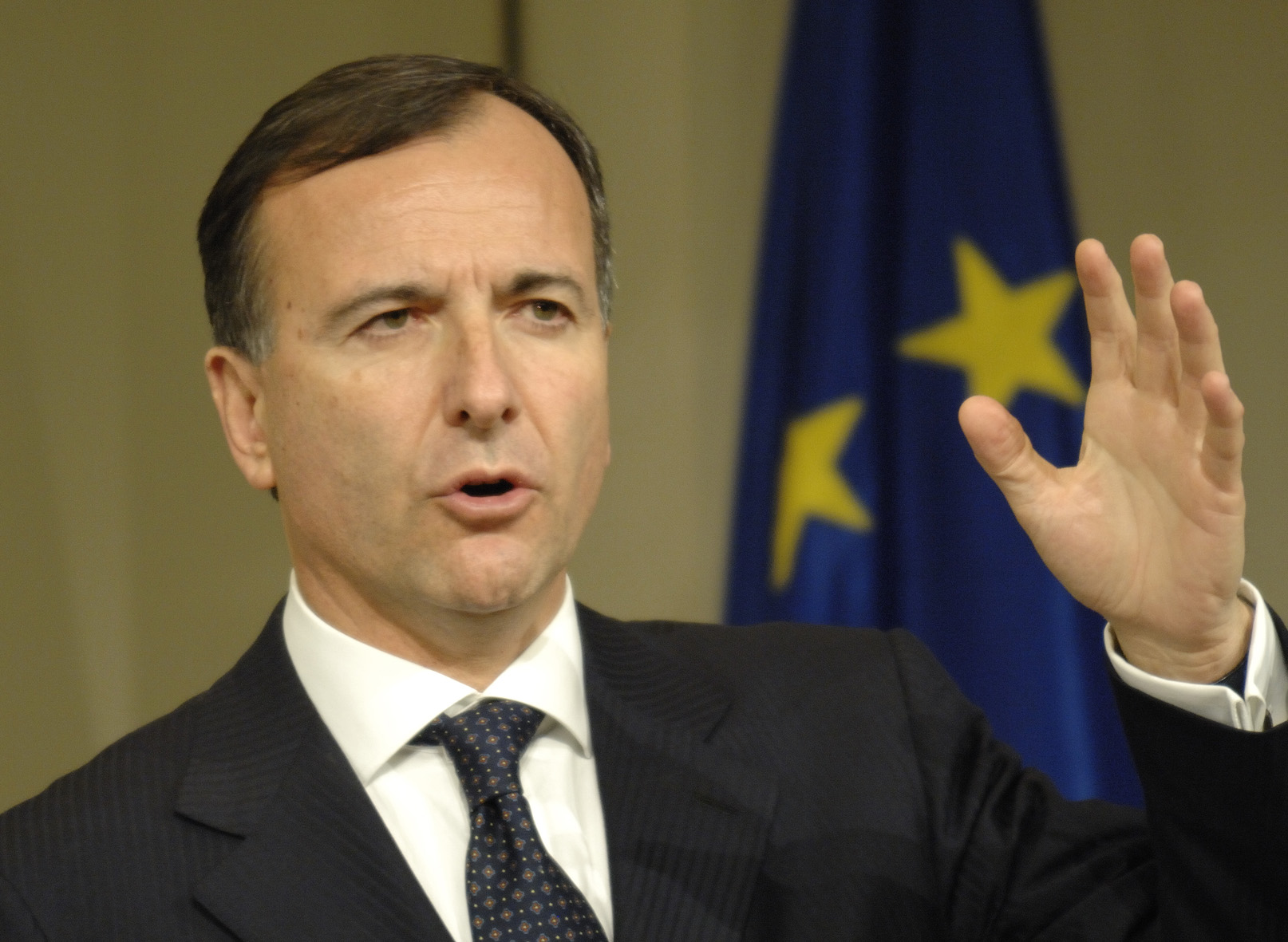 By Miloš Mitrović – Belgrade
"Brussels has to accept the fact that this region cannot be the enclave due to economic crisis or enlargement fatigue in some European Union member states. Enlargement process is not finished and I believe Serbia is the core element of what I consider as European reuniting", Franco Frattini, former Italian Foreign Minister and EU Internal Affairs commissioner said.
On Monday Frattini has been formally appointed to the post of Serbian government advisor. In August, Deputy Prime Minister Aleksandar Vučić has also engaged former International Monetary Fund head Dominique Strauss-Kahn and Austrian ex-Chancellor Alfred Gusenbauer to advice the government, thus accelerating Serbian pro-European course.
" I have accepted this post because I have been supporting Serbian accession process towards European Union as a Foreign Minister and EU Commissioner as well", Frattini explained in the interview for Serbian National Television (RTS).
Frattini emphasized that he had initiated abolishing EU visa regime for Serbia, Montenegro and Former Yugoslav Republic of Macedonia in 2009. In the following years, Serbia has achieved tremendous progress, he added.
"I remember Serbia from ten years ago, when I have been here for the first time; I have to admit that your country looks totally different today. It`s a different world", Frattini said. He specified that majority of Serbian citizens has accepted that "there is no alternative to pro-EU policy".
Former Italian diplomat stressed that accelerating Serbian accession process would imply positive effect to all the other EU membership hopefuls in the region. "If Serbia would achieve good results, it would also encourage its neighbors to perform better".
Serbian government expects Frattini would help EU accession process especially with regard to 23 and 24 negotiation chapters, which encompasses rule of law.
When asked what would be the most urgent priority for the government, he first mentioned the independence of the judiciary. "I am coming from judiciary and I know that independence and judiciary are two sides of the same coin. All doubts that the judges and the prosecutors are under the pressure of political parties should be dismantled".
Another priority should be anti-corruption policy, Frattini said. "This struggle is not easy, but it represents the foundation to attract foreign investors. At the same time, it is important for common people, because they are affected by low-scale corruption on a daily basis".
Finally, Frattini stressed that Serbia should persist in its fight against organized crime.