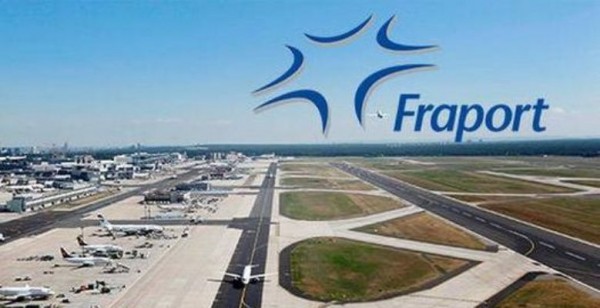 The management of fourteen regional airports in Greece will be officially assumed by Fraport Greece, a German-Greek consortium, on March 14.
Fraport and Greece's Copelouzos Group won an international tender by the country's privatization agency (TAIPED) to assume the management of the airports. According to the 1.2 billion euro concession agreement signed late 2015, the regional airports were supposed to come under Fraport's management by the end of January 2017.
Following a slight delay, on Wednesday it was revealed that Fraport Greece has reached an agreement with four international credit institutions and a Greek bank for the financing of its investment, namely the European Investment Bank, the European Bank for Reconstruction and Development, the International Finance Corporation, the Black Sea Trade & Development Bank and Alpha Bank. Approximately 40 percent of the total financing will come from Fraport Greece stakeholders.
In addition to rent of 22.9 million euros per year for the duration of the concession, Fraport will also make a down payment amounting to 1.23 billion euros and improve facilities with further investment exceeding 300 million euros.
The privatization of Greece's 14 regional airports will significantly boost the country's drive to achieve positive growth rates after years of recession and meet the goals of its bailout deal with international creditors.
The Fraport-led consortium will gradually begin operations at the airports this month, aiming at revamping the airports and boosting the Greek tourism industry. First on the agenda is the Macedonia Airport in Thessaloniki, which will be the company's flagship.
The concession includes the airports of Aktio, Chania, Kavala, Kefalonia, Kerkyra, Kos, Mitilini, Mykonos, Rhodes, Samos, Santorini, Skiathos, Thessaloniki and Zakynthos. Combined these airports served in 2014 approximately 22 million passengers.
According to the provisions of the consortium's business plan 450 new job positions will be created promptly for the staffing and manning of the airports and in the 14 regions of Greece that the airports are located. Moreover it is estimated that approximately a further 1000 new job positions will emerge for the subsequent activities that will be developed, such as the tourism increase and the development of tourist facilities./ΙΒΝΑ