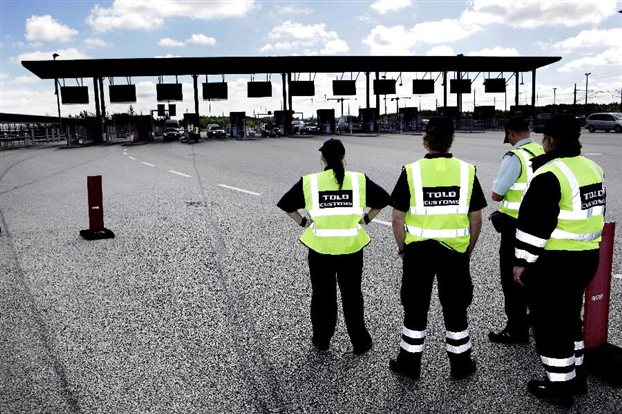 By Daniel Stroe – Bucharest
The vacillating position of the French ruling socialists on Romania's and Bulgaria's Schengen accession, ranging from utter support for a phased accession to complete rejection of such a perspective, caught Romanian counterparts unawares and left many in Bucharest despising France's unscrupulous U-turn in such a serious matter.
In July, on an official visit to Bucharest, the French PM Jean Marc Ayrault assured his Romanian counterpart who belongs to the same European political family, social-democrat Victora Ponta, that Romania has made a lot of efforts and therefore it deserves to receive a positive signal from Europe by being gradually admitted into the Schengen area, with the air and sea borders first.
Three months later, the official rhetoric in Paris has changed dramatically. With plummeting popularity rates, French President Francois Hollande found in the Roma immigrants from the two candidate countries the perfect scapegoat to divert attention from home affairs. His government's firebrand, the minister of the Interior, Manuell Valls, himself born into an immigrating Spanish family, launched a tirade against the Roma nomads in France and warned they have to be repatriated rather than encouraged to integrate on French soil.
Valls moved on then to say he has serious reserves concerning Romania's and Bulgaria's preparedness to join Schengen, an opposite position from the French PM's stance in Bucharest just a few months ago. The French Presidency alluded it shares Vall's position even if Hollande promised during his electoral campaign last year he would break from his predecessor Nicolas Sarkozy's policies of flying the Roma nomads back to their origin countries and he would rather try to integrate them in France.
Bucharest first reacted mildly, pointing towards Ayrault's statements in Bucharest and reminding Paris it has a strategic partnership with Romania which gives at least moral grounds for Romania's support in its Schengen quest. But as the speech in Paris turned firmer, Romanian officials frowned and warned France not to use the Roma situation as a pretext in the Schengen file.
"The elections in Germany are over and now come the elections in France (local elections in March). We are dealing with great hypocrisy and demagogy on the part of some politicians in these countries who lie to their own citizens and tell them if Romania and Bulgaria are not Schengen members there will be no problems with the Roma anymore. But there will still be problems. We are not in Schengen yet and the Roma are there" PM Ponta said on Saturday.
A similar reaction had President Basescu. "I would like to make a comment as concerns the French politicians. Everything has its limits. You cannot invoke the Roma minority in Paris in the Schengen file. Schengen is something else. The lie <if we do not join Schengen there will be no Roma in France anymore> can be taken to pieces with the naked eye" Basescu said in a TV talk-show.
he European Commission again sided with Romania and criticized France's electoral games at the expense of the Roma. But the French politicians have an ace in the sleeve for now: more than 70 per cent of the population support Valls' statements and policies on the Roma. Amid this electoral offensive in Paris, some experts in Romania warn France may instead lose a reliable partner such as Romania, the only Francophile country in Eastern Europe. Some also suggest Bucharest blocks the access of French companies to large contracts in the future if the France-led Schengen drama continues.