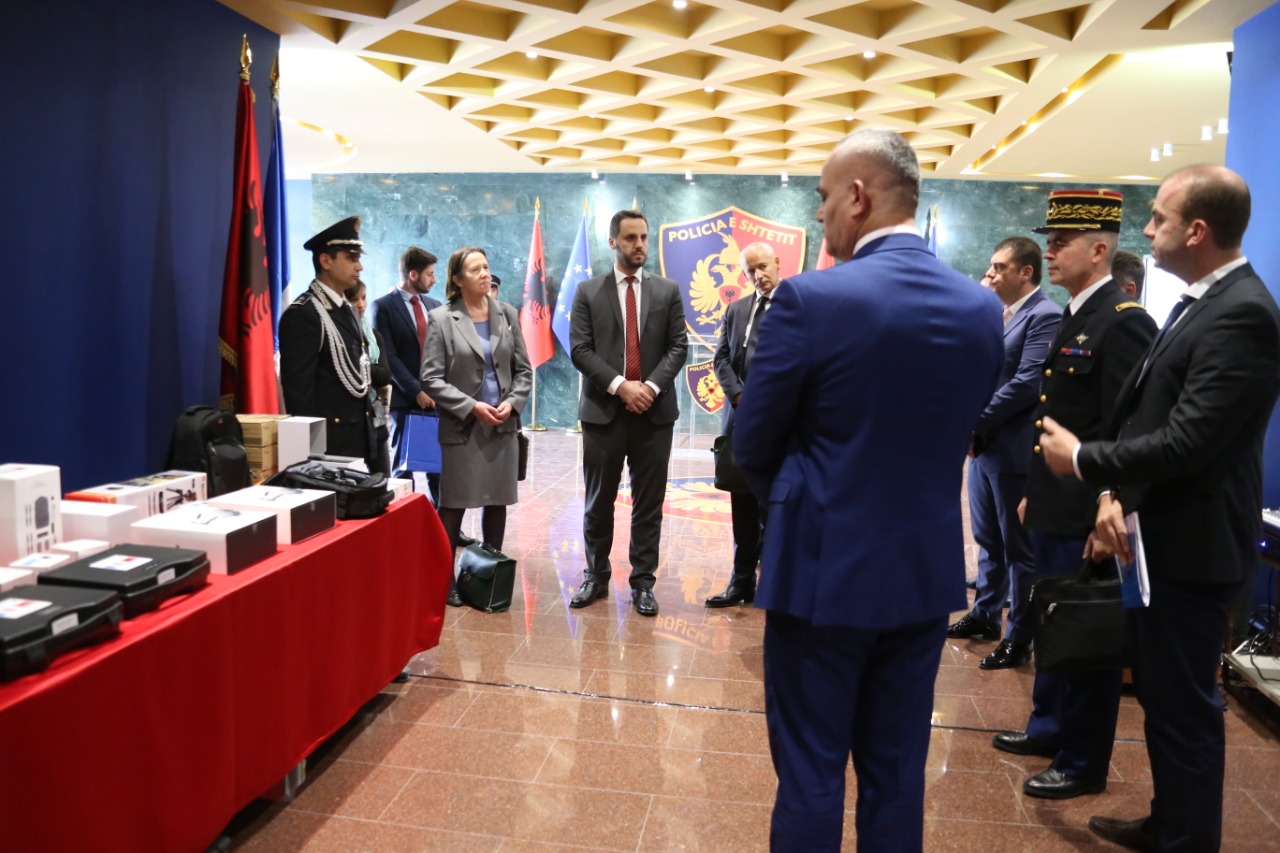 Albania's Police Commissioner, Ardi Veliu has met with a French delegation from the Central Office for the Fight Against Crime led by general Bernard Thibaut.
Cooperation in the fight against crime against crime was one of the main topics of this meeting.
The Albanian Police Commissioner spoke about the incentive to set up joint investigation groups in France and Albania, with the aim of not only arresting people with criminal records, but also to deepen investigations in order to seize criminal proceedings.
"Fight against illegal migration has yielded its results and has led to a drop of Albanian citizens who seek asylum in France. There's been a fast exchange of information between the two countries and this has improved the results", Veliu said.
Meanwhile, the French police official Bernard Thibaut praised the cooperation that currently exists and stopped on the fight against crime.
"Joint investigations have helped us to identify Albanian citizens with criminal records and to seize their financial assets", said the French official. /ibna/