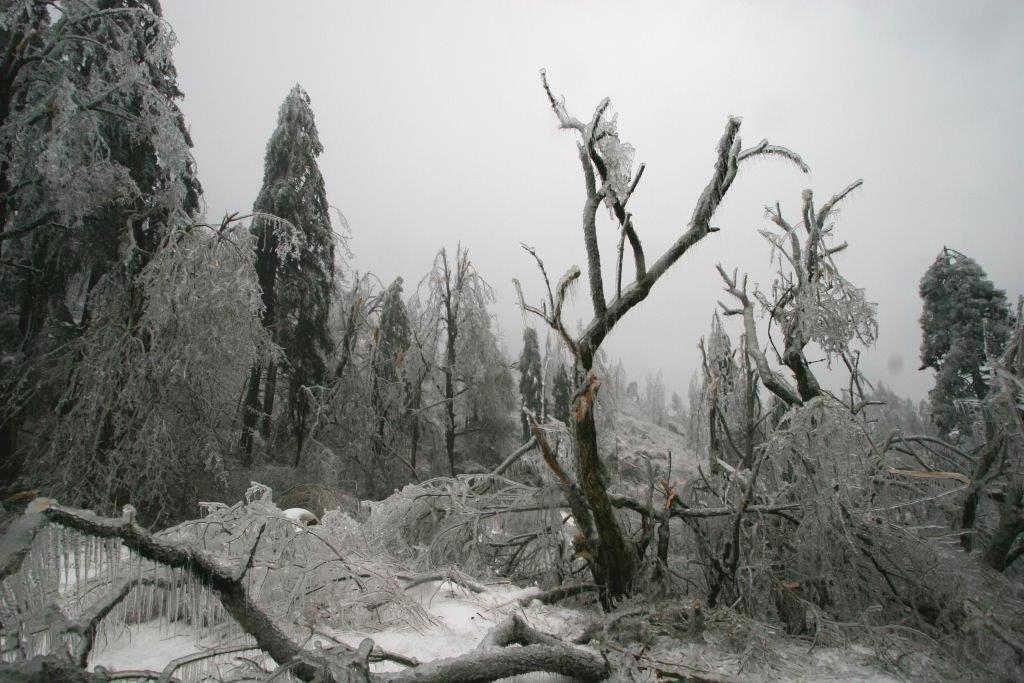 Review Hari Stefanatos
According to Andrej Breznikar, an official from the Forestry Institute during a debate at AGRA fair in Murska Sobota, about one fourth of all damaged wood from February's ice storm has been cleared.
Breznikar said that the clearing out efforts are going accordig to plan and that from a total of 9 million cubic meters of wood damaged by the ice, around 2.3 million cubic meters have been cleared.
Authorities have focused on the clearing of conifers, because they decay more quickly and facilitate the spread of bark beetles. Around 41% of all damaged conifers have been removed, Breznikar said.
Based on the assessment of the Slovenian Forestry Institute, the total damage to Slovenian forests caused by the ice storm stands at EUR 214m.
Meanwhile, the institute says the disaster has not caused a marked drop in wood prices in Slovenia or nearby markets as was initially expected, since while the price of low-quality wood has dropped somewhat due to the spike in supply, demand for high-quality wood is still high.
The institute plans to launch a reforestation effort in forests that will not recover on their own in four to five years time, part of which includes the planting of around 870 hectares of new trees.
(Source: Sloveniatimes)