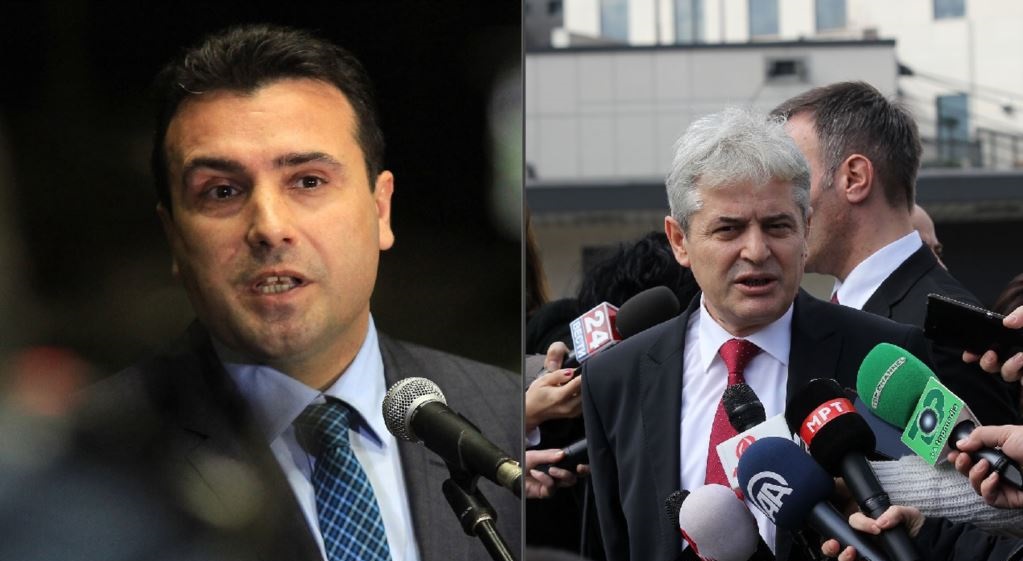 Four weeks have gone by since the failure of the attempts to form a government between VMRO-DPMNE and BDI (Democratic Union for Integration) after the 11 December election.  SDSM (Macedonian Social Democratic Union) continues its efforts for the creation of the government as the second largest party in parliament. Talks between the sides continue on making Albanian an official language, a condition which has been imposed by the Democratic Union for Integration. BDI's spokesman, Bujar Osmani said that talks within the party are taking place. "The party is holding talks inside its ranks, but so far, no agreement has been reached. The proposal for the Albanian language is made in the framework of the Constitution and we're discussing to find a solution", Osmani said.
SDSM and BDI together have 59 seats in parliament, while 61 seats are needed to form the government. Alliance for Albanians, which has 3 seats has said that it is ready to offer its signatures to SDSM, in order for its leader to be mandated for the creation of the government. Arben Taravari of the Alliance for Albanians told balkaneu that they are ready to talk to SDSM in order to come up with the necessary formalities for the creation of the government.
"We will form a commission which will talk to SDSM on all pending issues. We are ready to offer Zaev our signatures and eventual talks will follow for the voting of the government", Taravari said.
BESA movement has said that it will offer its signatures to Zaev in order to secure the necessary number of votes for the creation of the government, but this party has not yet decided if it will be part of the SDSM and BDI's government. "We will offer our signatures to Zaev for the mandate, but after that, we will talk about the creation of the government. The fact that we are offering our signatures and support doesn't mean that we're part of the new government. We have our conditions which must be part of the government program", said Faton Fazliu, spokesman of BESA movement for balkaneu.
SDSM doesn't offer any details as to how long the talks will last, but it says that this will be a decisive week on forming the new government. /balkaneu.com/