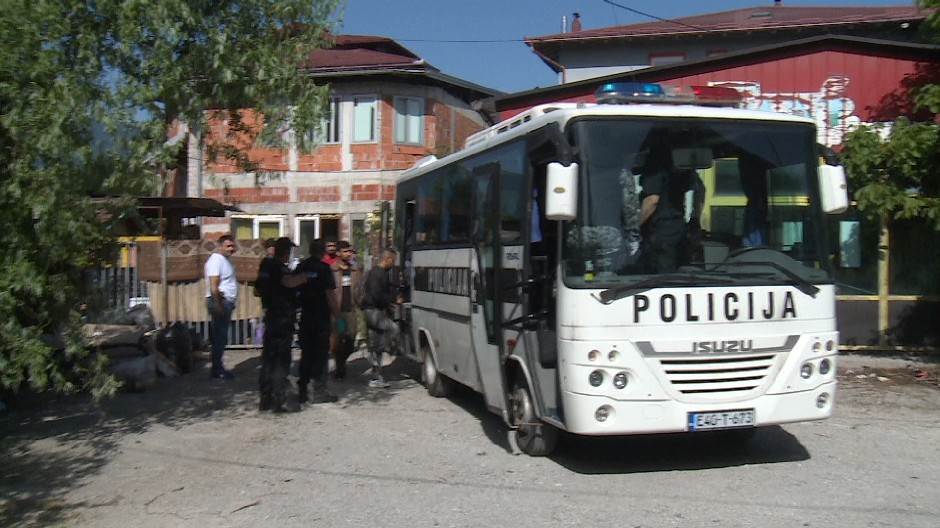 In two family houses in city of Bihać, near Croatian border, police found 282 illegal migrants. During a police raid, four officers were injured, as some of migrants did not want to abandon the house.
The Ministry of Interior of the Una-Sana Canton spokesperson, Ale Šiljdedić, confirmed the case.
"The cantonal Inspection Agency is conducting searches of private homes in search of illegal migrants and they are assisted by the local police," Šiljdedić said.
He added that officers were injured after entering the house when they heard gunshots, but they suffered minor injuries.
During the search of one house, the police found 180 and in other 102 migrants, mostly elderly without any identification documents.
The Canton police used three busses and several police vehicles to transport the migrants to the location "Vučijak", where authorities intend to build an immigration centre.
"The house was illegally rented to the migrants. It will now be sealed and should the owner break the seal and re-enter it, she will be fined and the court will set her a prison sentence of up to six months," Šiljdedić said.
During the search of the houses, a large number of items allegedly used in recent fights and other incidents, were found.
Last year, 25 000 migrants entered the country and competent authorities estimate that there are around 9 000 of them in the country right now. The situation in the cities near the BiH – Croatian border is very tense as groups of migrants fight on the streets. In the last several days, a number of such incidents occurred and police arrested more than 20 illegal migrants from various countries.
Of the 9,000 migrants residing in the country, authorities say only about 8 percent are refugees, the rest being economic migrants.
The US Ambassador to Bosnia and Herzegovina, Eric Nelson, and the Deputy US Secretary of State, Matthew Palmer, will visit Bihać where they would meet with the Mayor of Bihać, Šuhret Fazlić, and cantonal Prime Minister Mustafa Ružić.
Despite the fact that the reason for their arrival was never mentioned, it is expected they will discuss the migrant situation in this part of the country amid the recent big influx of migrants./ibna