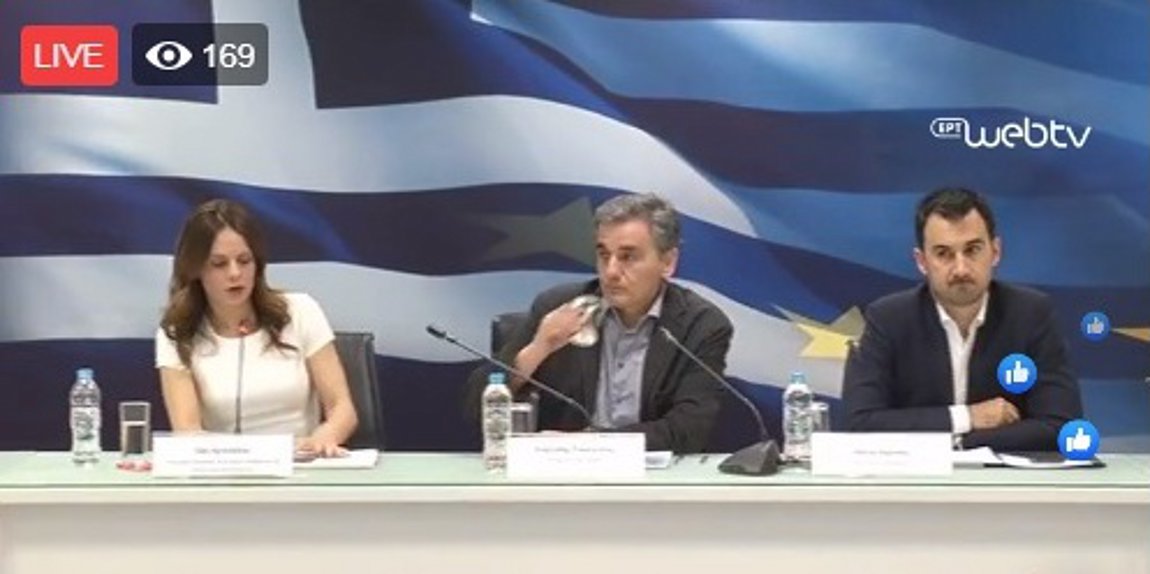 The new bill which is expected to be tabled in parliament on Monday aims to alleviate the burden of almost 4 million individuals and businesses, the Finance Ministry said yesterday at a press conference. This legal framework will provide for 120 installments for debts credited to the tax office until 31/12/2018, while everyone will be eligible to be included in the regulation, independent of property or other criteria. It is estimated that the bill concerns a total of 3.9 million citizens.
Income up to EUR 10,000

For those with incomes up to EUR 10,000, the number of installments will reach 120, with the minimum installment being 30 euros. For incomes over EUR 10,000 the maximum number of installments is determined on the basis of a progressive factor, according to the amount of the debt and the number of children.
If there is a lump sum payment, 100% of the surcharges are written off, while for debts up to € 3,000 and incomes up to € 10,000 no surcharges will be imposed during the settlement. IN this case however, the minimum number of installments is 18.
Business
Regarding legal entities with regular tax debts, such as ENFIA, income tax etc., the installments will be up to 18, while for taxes emanating from an extraordinary cause the installments will be up to 30.
Applications will be submitted electronically from 14 May for natural persons and from 16 May for businesses, provided the provisions are voted within the week. The draft bill is due to be tabled on Monday in Parliament, and the application period will run until June 28, 2019.
Payments
It should also be noted that debts that have already been settled can also be included within the framework, while seizures and auctions will be suspended if the payments of the installment of the new arrangement are met. Finally, the regulation excludes debtors convicted of smuggling and tax evasion.
This bill, which is expected to be tabled in the House on Wednesday, represents an important tax facilitation for thousands of debtors with overdue debts, which cancels any arguments about the failure to fulfill their obligations to the tax office.
To successive questions as to whether the bill will be discussed with the institutions – on Monday starts the third round of the enhanced post-memorandum supervision – both Efi Atsioglou and Euclid Tsakalotos underlined that the settlement is not negotiable, without this meaning that the institutions will not be briefed.
The Finance Minister also said that "the in next few days the Prime Minister will announce the overall package of positive measures", making it clear he will not go into depth on the issue at this point./ibna