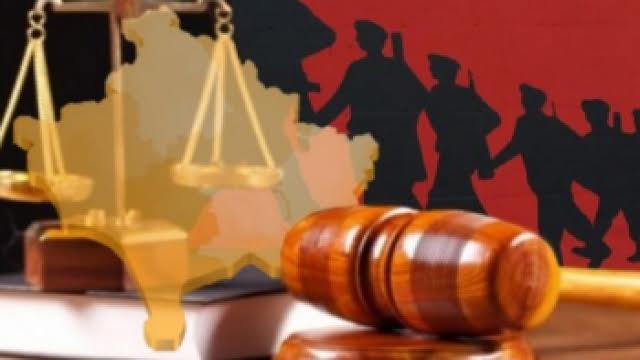 Pristina, 30 July 2015/Independent Balkan News Agency
By Elton Tota
Representatives of the government of Kosovo have held meetings with MPs to convince them into voting in favor of the Special Tribunal.
IBNA learns that a part of the MPs of the Democratic Party of Kosovo (PDK) are not yet persuaded about voting in favor of the creation of the Tribunal, which will investigate alleged crimes of several members of the former Kosovo Liberation Army.
PDK lawmaker, Nait Hasani said that there is no pressure into obliging MPs to vote this tribunal.
"I don't submit to pressure when I know a decision is unfair. 20 thousand women from Kosovo were raped and there has been no trial for this. In the prison of Dubrava, 130 people hung themselves because they didn't want to live the massacre, horror and Serb genocide", Hasani said.
Democratic League of Kosovo MPs have also rejected this process.
Opposition's plan to contest the Tribunal
Meanwhile the opposition is drafting a plan to block the work of the parliament of Kosovo during the voting of the tribunal.
Head of the parliamentary group of Self Determination, Glauk Konjufca says that meetings are being held with other opposition parties to define the framework through which they will object.
"It would be undemocratic to bring the amendments again in parliament. We will continue our meetings with representatives of political opposition parties in order to define the framework", Konjufca said.
AAK, Donika Kadaj Bujupi says that if the amendment is brought to parliament again, than this would kill democracy.
"We believe that parliament has had its say", she says.
Deputy Prime Minister of Kosovo and leader of Democratic Party of Kosovo (PDK), Hashim Thaci, said after the meeting with the parliamentary group that it has been recommended to proceed with the amendments next week in parliament.
"This is in the interest of the political class in Kosovo, in the interest of the institutions of the country, of the Kosovo society and the European Atlantic perspective, but also in the best interest of the past and future of Kosovo and the continuation of the strengthening of partnership with the EU, NATO and USA", Thaci said.
But it's still unclear if Thaci has managed to change the stance of several of his MPs against the voting.
Analysts: The tribunal can also be blocked in the UN
Expert of international law, Vilhard Shala told IBNA that the court is likely to be set up by the UN, but according to him, this is not a sure thing.
The Special Tribunal can be blocked in the UN. Yesterday, Russia used its veto to block the resolution which aims at setting up the international tribunal for the investigation of the crash of an airplane in Ukraine. Thus, the 5 countries which have the right of veto at the Security Council, may block this process", Shala says.
But, he says that it's little likely for this to happen, as the USA have declared that they would not use the veto to block the setting up of an international tribunal of war crimes for Kosovo. /ibna/