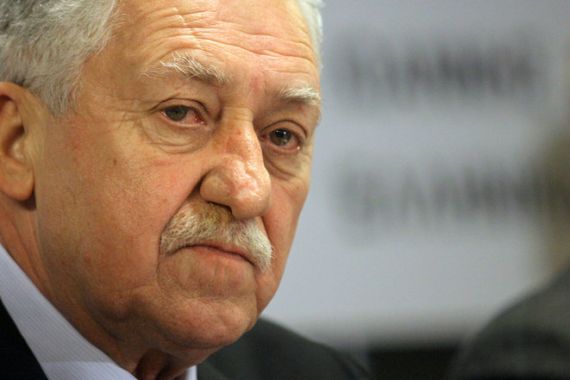 By Spiros Sideris – Athens
"The election of the President of the Republic should not ensure consensus that do not exist on the basis of policy, while the elections should not be excommunicated", said on Tuesday morning the president of DIMAR Fotis Kouvelis.
Kouvelis speaking on "Mega" television, in view of the Conference of DIMAR that starts on Thursday, stressed that elections are often a life-saving solution for society, when the policies that are implemented expand the social divides.
However, the chairman of DIMAR clarified that the position he expressed is personal and that the attitude to be taken by the party on the subjest will be decided at the conference to be held from October 2-5. He added however that "there are three to four members who have clearly stated that they will not vote for a President of the Republic".
Fotis Kouvelis reiterated emphatically that he was not interested in the post of the President of the Republic. "What I want", he continued, "is to do verything for the total restoration of DIMAR". He also reiterated that the speculation around the new president's name hurts the country and the economy.
Asked about the possibility of cooperation with SYRIZA in the next elections, he observed that " DIMAR will not cede its political and organizational independence".
Invited to comment on the intentions of Alexis Tsipras at the TIF, the president of  DIMAR said that "some 'positions' are realistic, but there are others that are unrealistic and not in contact with the economic realities of the country, nor the reality of its international obligations".