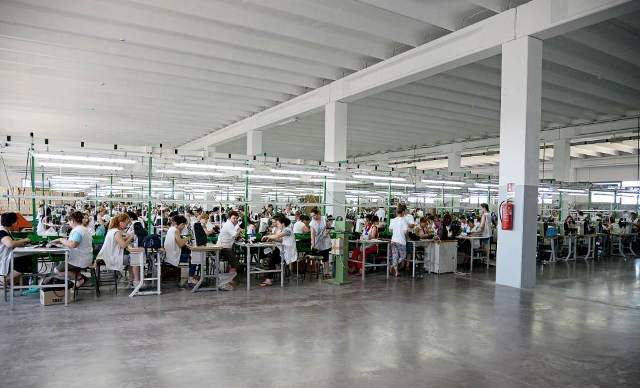 Tirana, 11 October 2016/Independent Balkan News Agency
By Edison Kurani
The participation of Albanian businesses in different national and international expos or fairs is a good way to promote "Made in Albania" products and to grow the much needed investments for the country.
Albania's Minister of Economy, Tourism, Trade and Enterprise, Milva Ekonomi says that national and international fairs are a good way to promote Albanian products.
For this reason, she summoned the representatives of the National Union of the Chambers of Commerce and Industry and the heads of the 12 Chambers of Commerce and Industry in the counties of the country.
Ekonomi demanded a list of expos where Made in Albanian products can be promoted.
"In order to expand not only business, but Albanian economy too, said minister Ekonomi, we must promote Albanian products in those markets where new demands have emerged and those markets where products are consolidated. Based on this knowledge, we must organize next year's fairs."
The most demanded Albanian products are dairy products, medicinal products and textile and leather products.
Northern Asian markets, Far East's markets have expressed their constant interest for Albanian products, as they need an open economy and a variety in the market.
But is Albania ready to participate? This is a question that experts make and which is confirmed by minister Erkonomi.
Ines Mucostefa, head of the National Union of Chambers of Commerce and Industry says that work should start with the certification of "Made in Albania" products.
"Time has come to see the certification of Made in Albania products as a strategy, as it is common practice throughout the world. We must identify these products and we must start certifications. This will make us more worthy in the foreign market".
Nikolin Jaka is head of the Chamber of Commerce and Industry of Tirana. He says that Africa is "thirsty" for fruits and vegetables and dairy products, which Albania can easily export as it is a great producer of these products.
"Africa demands fruits, vegetables, dairy products, milk and unexplored products. Meanwhile, Egypt, Iraq, Iran and Libya constantly demand Albanian products", Mr. Jaka says.
As far as Europe is concerned, Jaka says that "we cannot go there with products which do not yet have a European standard". According to Jaka, the solution is to certify Albanian exporters.
***
Made in Albania is a brand which is present in Albanian markets. It is a fact that the biggest fashion companies in the world produce under the brand "Made in Albania". Many such companies are exploiting cheap labor and other cheap costs of production in Albania. They bring the raw material and manufacture, mainly clothes, in different areas of Albania. Workers are paid miserable salaries there, around 200-300 euros a month, which for the cost of living which grows every day, they're enough to survive. /balkaneu.com/