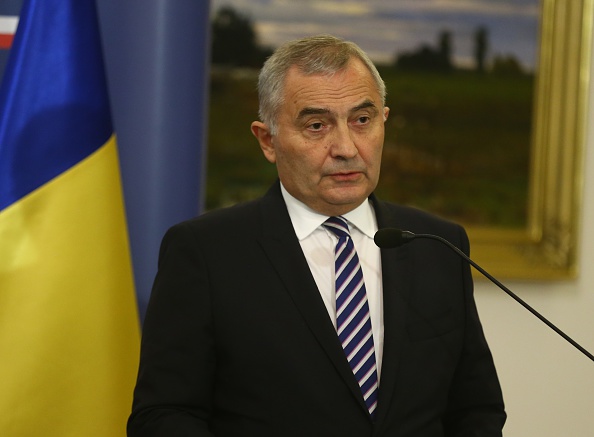 Bucharest, September 8, 2016/Independent Balkan News Agency
Romanian Foreign Affairs Minister Lazar Comanescu on Thursday met Turkish Deputy Prime Minister Veysi Kaynak. During the meeting the two officials reiterated the very good stage of the bilateral cooperation between Romania and the Republic of Turkey, reflected in the bilateral dialogue on all levels, the Foreign Affairs Ministry (MAE) informs in a release to AGERPRES.
According to MAE, Turkish Deputy PM Veysi Kaynak is paying a visit to Romania, part of "the dynamic political dialogue between Romania and the Republic of Turkey, under the Strategic Partnership and the traditional relations between the two states."
In this context, Lazar Comanescu gave guarantees on Romania's openness for the further consolidation of the Romanian-Turkish relations, the economic cooperation included, where there is a significant development potential.
Moreover, during the talks, Minister Comanescu reconfirmed Romania's interest in keeping a stable Republic of Turkey, NATO member and EU key partner, anchored in the European values. He brought to mind that Romania has condemned the coup d'etat attempt and reiterated the firm support for Turkey's constitutional authorities, democratically elected, voicing the deep regret for the losses of human lives and the persons injured during these incidents. Lazar Comanescu voiced the conviction that the domestic situation will come back to normalcy, so that Turkey continue its development as a stable country, with solid institutions, based on democratic values.
At the same time, according to the MAE release, Comanescu conveyed Romania's support for Turkey's accession to the EU, as it considers that the continuation of the accession process is in both sides' interest. The Romanian Foreign Minister, in context, appreciated the guarantees voiced by the Turkish side on maintaining the strategic objective of joining the EU.
In respect to the situation of the education institutions Lumina, Minister Comanescu reiterated that all education institutions of Romania operate in accordance with the Romanian legislation in force, the MAE points out.
Source: AGERPRES