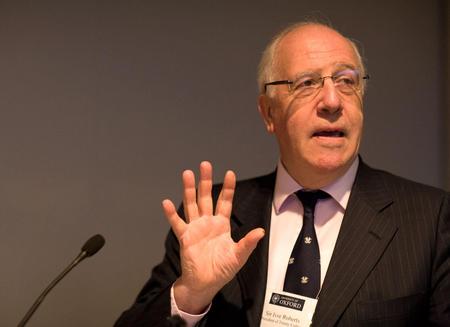 Ivor Roberts, former United Kingdom's ambassador in Belgrade has said that "Serbia and Kosovo should exchange territories" because, in his opinion, this is the only way for reaching the lasting peace, Balkan Investigative Reporting Network (BIRN) reported on Wednesday.
Earlier this week Roberts, who has been British ambassador in the former Federal Republic of Yugoslavia from 1994 to 1997, has promoted his book "Conversations with Milosevic" in London. According to BIRN, Serbian ambassador in United Kingdom Ognjen Pribicevic was present.
Roberts said that the multiethnic states are an ideal, but in reality "exchange of Presevo valley in Serbia for the territory of Kosovo north from Ibar River could be the only way to stabilize the relations and provide Serbia's recognition of Kosovo as an independent state".
British diplomat made his proposal days after US congressman Dana Rohrabacher suggested the same idea. Serbian prime minister Aleksandar Vucic rebuffed Rohrabacher's suggestion stressing that Kosovo is integral part of Serbia, as it was defined by the constitution.
Roberts said he was hoping that the borders in the Balkans would become – "as everywhere" – the symbol of diversification rather than the symbol of divisions; this could be achieved only if different national communities could feel safer and more stable within their entities, Roberts explained.
When asked what would such territories exchange mean for the rest of the region, especially for FYROM and Bosnia, Roberts said that the secession of the Republic of Srpska would be hardly achievable taking into account Serbia's ambivalence and strong opposition of the Bosniaks.
Considering the arguments that the West's support to Kosovo's independence has pushed Serbia "in Russia's hands", Roberts said that growing Russian influence in the Balkans was the consequence of "Russia's awakening" which has appeared independently from the situation in Kosovo./IBNA